Tráiler subtitulado en español de Tales of the Walking Dead, la nueva serie del universo TWD, estrenado este viernes en la Comic-Con de San Diego (SDCC 2022).
Tales of the Walking Dead es una serie de antología que presenta seis episodios independientes que explorarán brechas y áreas previamente descubiertas en The Walking Dead, y en otras derivadas como Fear the Walking Dead y The Walking Dead: Word Beyond.

AMC ha descrito el programa como "una antología episódica con episodios individuales o arcos de episodios centrados en personajes nuevos o existentes, historias de fondo u otras experiencias independientes".
Tales of The Walking Dead - Tráiler subtitulado en español
Algunos de los actores que interpretan nuevos personajes en este universo de The Walking Dead son Anthony Edwards (Top Gun, Inventing Anna), Parker Posey (Lost in Space), Terry Crews (Brooklyn Nine-Nine), Poppy Liu (Hacks), Jillian Bell (Brittany Runs a Marathon), Olivia Munn (X-Men: Apocalypse), Jessie T. Usher (The Boys), Danny Ramirez (The Falcon & The Winter Soldier, Top Gun: Maverick), Loan Chabanol (Fading Gigolo) y Embeth Davidtz (Old, Ray Donovan).
Un rostro conocido que veremos en esta serie es el de Samantha Morton, quien interpretó a Alpha en The Walking Dead. Si bien en la serie principal ya tuvimos algunos flashbacks en los que vimos cómo Dee se convirtió en Alpha, en esta nueva serie tendremos aún más detalles de cómo era su vida originalmente.
Channing Powell, quien ha sido guionista y productor en The Walking Dead y Fear the Walking Dead, es el showrunner de esta nueva serie junto a Scott Gimple.
¿Cuándo se estrena Tales of TWD?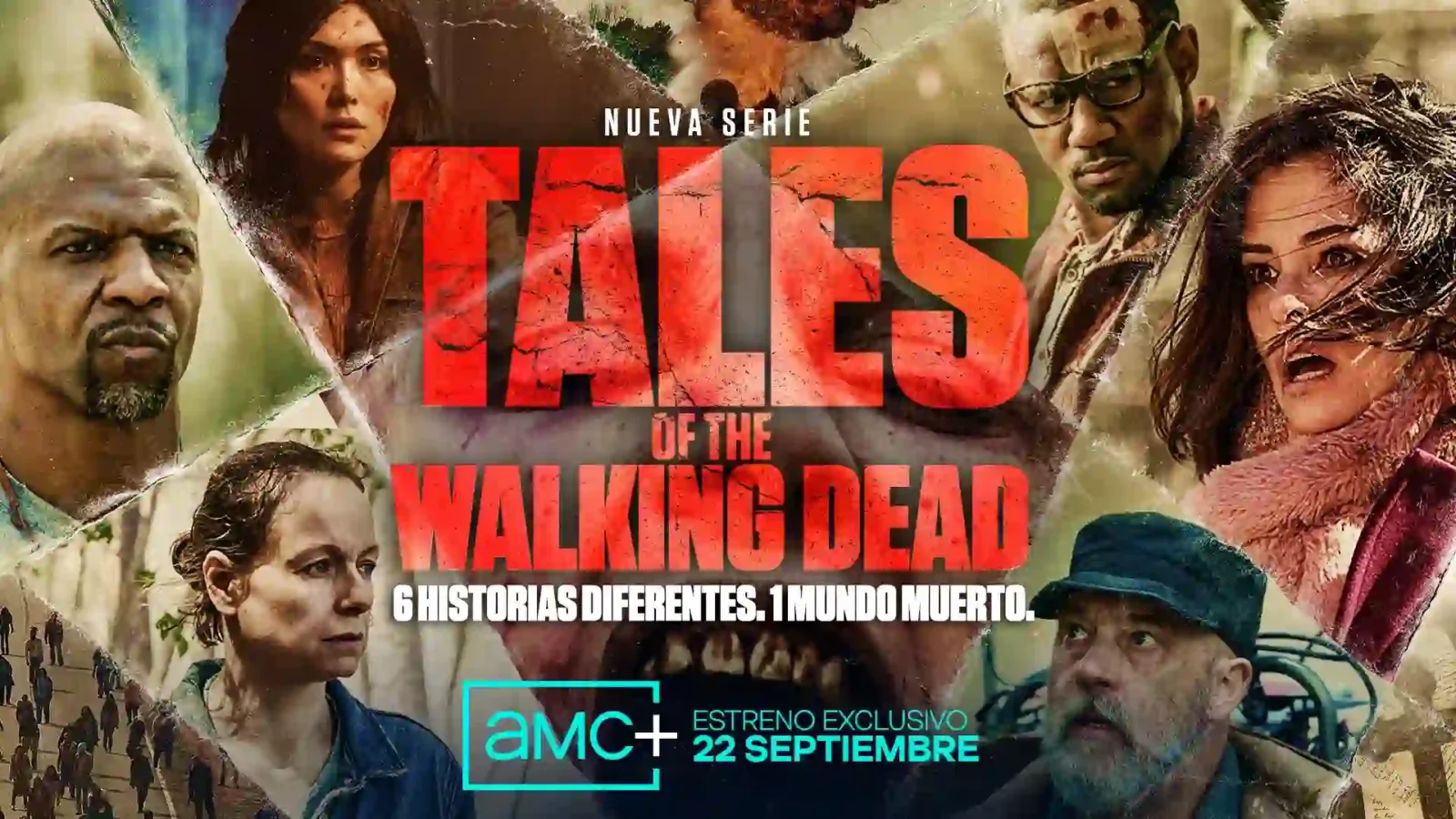 La nueva serie se estrenará en Estados Unidos el 14 de agosto de 2022 en AMC y en AMC+.
En España, el servicio de streaming AMC+ ya se encuentra disponible, y allá el estreno de la serie está previsto para el 22 de septiembre de 2022.