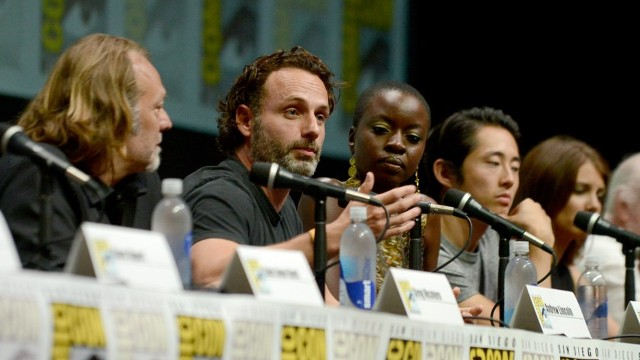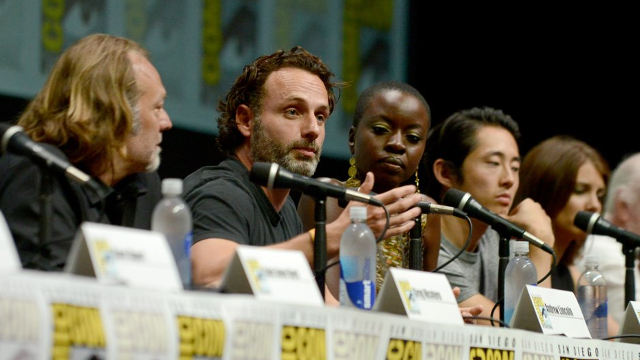 El próximo Viernes 25 de Julio, durante la Comic-Con en San Diego, California, se realizará el panel de The Walking Dead con algunos miembros del elenco, y en donde se presentará el esperado trailer de la quinta temporada de la serie. A continuación más detalles.

Panel de The Walking Dead en la Comic-Con de San Diego 2014
Fecha: Viernes 25 de Julio en el Hall H
Horario: 12:20 hrs (Hora de California) // 15:20 (Chile), 16:20 (Argentina), 21:20 (España)
Estarán presentes en el panel:
Andrew Lincoln (Rick Grimes)
Norman Reedus (Daryl Dixon)
Steven Yeun (Glenn)
Lauren Cohan (Maggie Green)
Danai Gurira (Michonne)
Melissa McBride (Carol)
Chad Coleman (Tyreese)
Michael Cudlitz (Abraham)
Scott Gimple (productor ejecutivo y showrunner )
Robert Kirkman (productor ejecutivo)
Gale Anne Hurd (productora ejecutiva)
Dave Alpert (productor ejecutivo)
Greg Nicotero (productor ejecutivo y supervisor de efectos especiales y maquillaje)
El panel estará moderado por Chris Hardwick (The Nerdist, Talking Dead).
-> Así se vivió el panel de The Walking Dead en la Comic-Con 2013.
El año pasado muchos fans pudieron ver el trailer primero aquí en la página, así que el próximo Viernes 25, no dejes de visitar el sitio y las redes sociales: Facebook y Twitter, para que no te pierdas ninguna foto o video de esta y otras series, desde la Comic-Con.