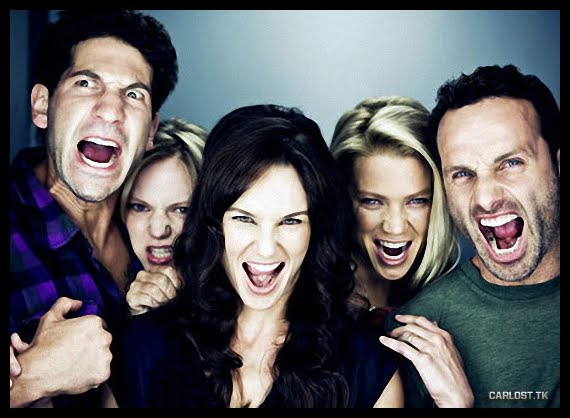 La cadena estadounidense AMC ha anunciado en un comunicado la renovación de la serie de zombies
"The Walking Dead"
por una tercera temporada, tras la buena acogida de los
nuevos capítulos
estrenados el 16 de octubre en EE UU.
El programa, basado en las novelas gráficas homónimas de Robert Kirkman, continuará contando la historia de un grupo de supervivientes en un mundo asediado por muertos vivientes que ha sido respaldada por crítica y público durante su primera y segunda temporada, actualmente en emisión.
"Hoy estamos encantados de anunciar que los 'muertos' vivirán, ya que renovamos con orgullo The Walking Dead por una tercera temporada en AMC y globalmente, a través de nuestros fantásticos socios de Fox International Channels", dijo Charlie Collier, presidente de AMC.
Collier aseguró que la serie, que calificó como "una experiencia única de televisión", está "batiendo récords de audiencia" en todo el mundo.
Según la cadena, la segunda temporada de The Walking Dead está logrando el mejor resultado de número de espectadores de edades comprendidas entre 18 y 49 años en la historia de los dramas emitidos en los canales de cable en EE UU.
La noticia de la renovación de la serie supuso una confirmación de la confianza de AMC en el futuro del proyecto, cuyo responsable, el realizador Frank Darabont, fue despedido en julio por la cadena y reemplazado por Glen Mazzara (The Shield), quien ya había participado como guionista en la primera temporada.
El estreno internacional de la nueva temporada de The Walking Dead a través de Fox arrojó una cifra de más de 10 millones de espectadores en 122 países.
Vía: 20Minutos.es