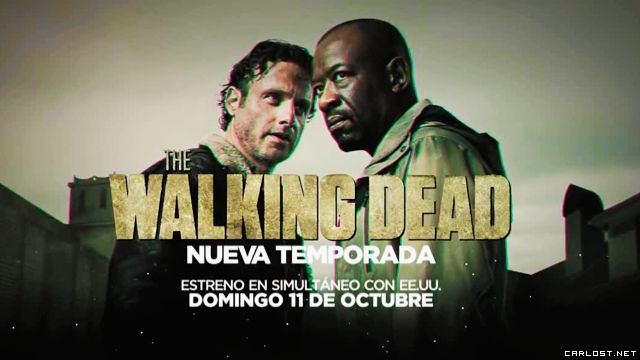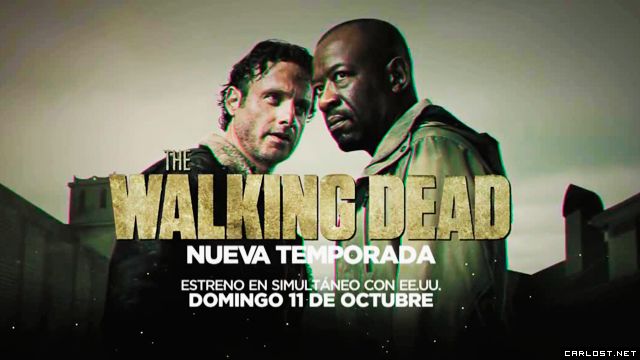 Así como lo leen. FOX+ el paquete premium de FOX estrenará la sexta temporada de The Walking Dead el Domingo 11 de Octubre en su canal FOX1, en simultáneo con Estados Unidos, y sin cortes. Más detalles a continuación.

FOX1 el canal que forma parte de FOX+, el paquete de canales premium de FOX, estrenará el próximo Domingo 11 de Octubre la sexta temporada de The Walking Dead.
Recordemos que este primer capítulo dura 90 minutos (alrededor de 1 hora quitando los comerciales), por lo que FOX1 lo estrenará a las 22:30 hrs (Chile/Argentina) del Domingo 11 de Octubre, pero con la partiuclaridad de que será sin cortes comerciales.
Es decir partirá 30 minutos después que el estreno de AMC en Estados Unidos, pero terminarán al mismo tiempo (sólo que en AMC darán 30 minutos de comerciales entremedio y en FOX1 no.)
Para ver el canal en TV deben contratarlo con su operador de tv cable, pero si ya tienen el canal FOX normal, pueden probar gratis FOX+ en su página web (www.foxplay.com), lo que les dará acceso a algunas series y películas exclusivas de FOX+.
También está la aplicación FOXPLAY para Smart tv / Smartphones y Tablets. Si tienen solo FOX tienen acceso a series y películas (incluyendo las 5 temporadas de The Walking Dead), y si activan la prueba gratis de FOX+ tienen acceso a algunas series y películas extras.
Si no tienes el canal FOX1, te recuerdo que FOX Latinoamérica seguirá estrenando los capítulos de la sexta temporada los días Lunes a las 22:00 hrs, a contar del 12 de Octubre.