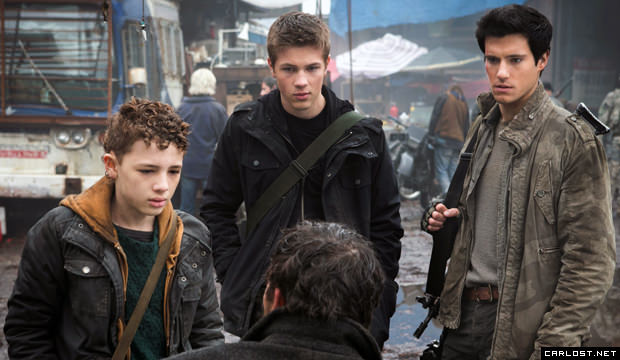 La tercera temporada de Falling Skies comienza a llegar a su fin, y aquí tenemos las fotos promocionales del 3x09 "Journey to Xibalba", penúltimo episodio, que se emite el Domingo 28 de Julio en TNT Estados Unidos, y el Viernes 2 de Agosto en TNT Latinoamérica. A continuación las fotos promocionales y la sinopsis.

Sinopsis Falling Skies 3x09 "Journey To Xilbalba"
Tom logra dar con información de inteligencia y confidencial respecto de una operación alien. Mientras, en Charleston, una explosión masiva frena los planes de una fuerte ofensiva en contra de los Espheni. Finalmente, la identidad del espía sale a la luz sin que se deban lamentar víctimas.
Y aquí está la promo del capítulo.