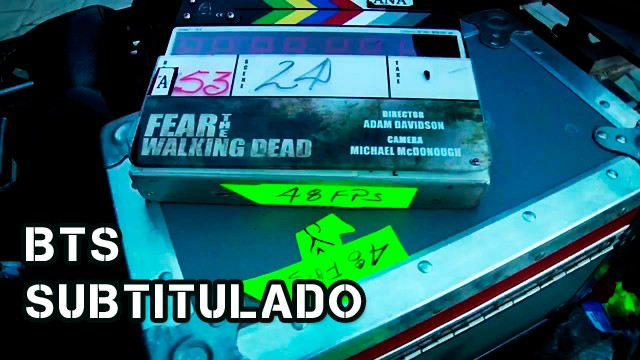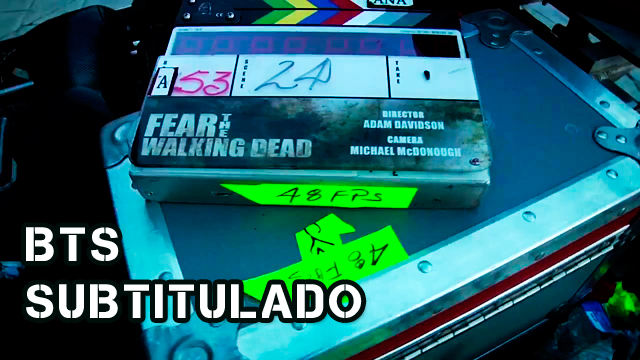 Nuevo video con subtitulos en español desde el set de Fear The Walking Dead, la serie que contará cómo comenzó la epidemia zombi, y que se espera se estrene a mediados de 2015, en el canal AMC.

En el video, Robert Kirman junto al resto de productores ejecutivos nos cuentan cómo va el rodaje de Fear The Walking Dead, ambientada en Los Angeles.
Algunos datos de la nueva serie:
Retrocederemos en el tiempo al momento en el que aún no habían zombies y la epidemia estaba recién comenzando.
Habrán similitudes con The Walking Dead
No necesitas ver The Walking Dead para seguir la historia de Fear The Walking Dead
En otras entrevistas se ha dicho que momentos que vimos en The Walking Dead podríamos verlos en Fear The Walking Dead desde otra perspectiva.
Protagonizado por Kim Dickens (Gone Girl, Sons of Anarchy), Cliff Curtis (Missing, Gang Related), Frank Dillane (Harry Potter and the Half-Blood Prince) y Alycia Debnam Carey (Into the Storm), y que tiene de Productor Ejecutivo a Dave Erickson (Marco Polo, Sons of Anarchy), Robert Kirkman, Gale Anne Hurd, Greg Nicotero y David Alpert.
Fear the Walking Dead se estrenará también en Latinoamérica a mediados de 2015 (no hay fecha exacta aún) especificamente en Agosto 2015, y ya tiene una segunda temporada confirmada, a estrenarse en 2016.