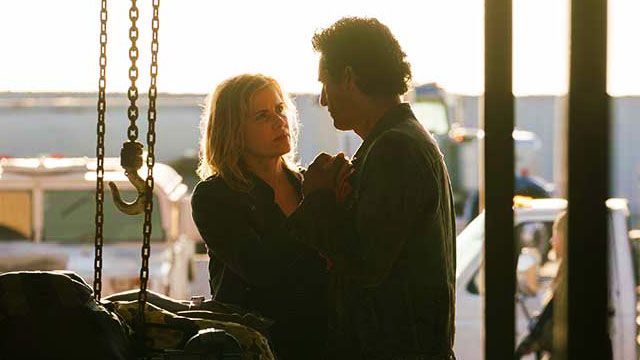 Primeras imágenes promocionales y sinopsis de la tercera temporada de Fear The Walking Dead.

AMC ha compartido las primeras imágenes promocionales de la tercera temporada de Fear The Walking Dead, y en ellas nos revelan el destino de algunos personajes.
Lo último que vimos fue que Nick, Luciana y el resto de su grupo eran atacados por militares. A Nick lo pateaban en el suelo, mientras Luciana herida lo observaba sin poder ayudarlo.
En la foto podemos ver que ambos sobrevivieron al ataque y al parecer permanecen prisioneros.
Junto a las fotos promocionales, también ha sido publicada la sinopsis de la tercera temporada:
"Cuando Fear The Walking Dead regrese con su tercera temporada, nuestras familias estarán reunidas en el vibrante y violento ecotono de la frontera entre México y Estados Unidos.
Con las divisiones internacionales eliminadas con el fin del mundo, nuestros personajes deben intentar reconstruir no sólo la sociedad, sino también la familia.
Madison (Kim Dickens) ha vuelto a conectar con Travis (Cliff Curtis), su compañero en este mundo apocalíptico, pero Alicia (Alycia Debnam-Carey) está afectada a consecuencia del asesinato de Andrés. (a quién acuchilló para salvar a Travis en el hotel)."
"El hijo de Madison, Nick (Frank Dillane), está a pocos kilómetros de su madre, y su primera acción como líder ha causado que Luciana (Danay García) fuese atrapada en una emboscada por un grupo de milicias estadounidenses. La pareja escapó de la muerte, pero Nick ya no se siente inmortal."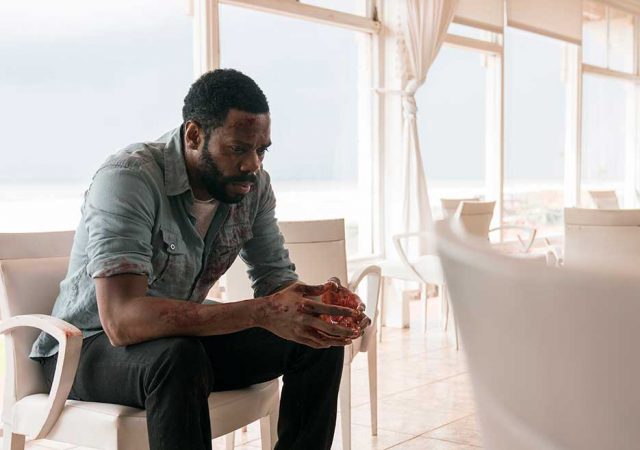 "Recuperándose emocional y físicamente, Strand (Colman Domingo) tiene la vista puesta en aprovecharla moneda del nuevo mundo, y el cautiverio de Ofelia (Mercedes Mason) pondrá a prueba su capacidad para sobrevivir y ver si puede reunir la ferocidad de su padre. "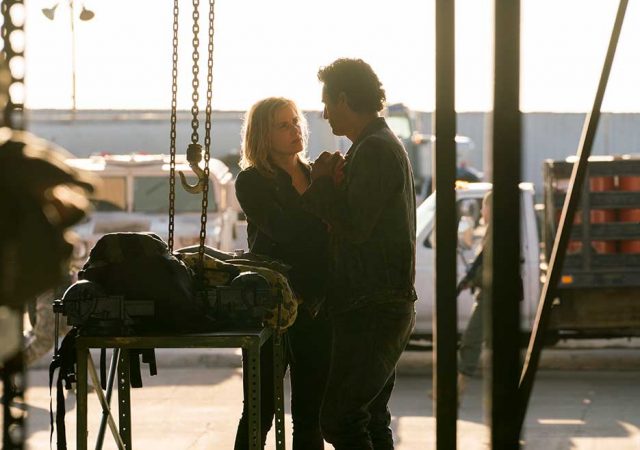 Con respecto a la fecha de estreno de la nueva temporada, no hay una fecha oficial, sin embargo el otro día cuando estaba viendo The Walking Dead en AMC, dieron un comercial de Fear The Walking Dead, y pese a que no era nada nuevo, si decía que la serie regresaba en Junio de 2017.
Actualizado (3 Abril): Ya se ha confirmado la fecha de estreno, la cual será el Domingo 4 de Junio de 2017.