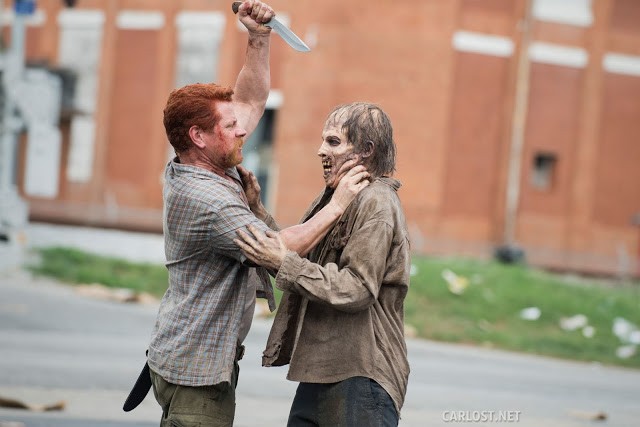 Fotos promocionales y sinopsis del próximo capítulo de The Walking Dead 5×05 «Self Help», que se estrena el Domingo 9 de Noviembre en AMC y el Lunes 10 de Noviembre en canal FOX España y Latinoamérica.

The Walking Dead S05E05 «Self Help»
Sinopsis: Una serie de problemas debe enfrentar el grupo cuando se encuentran en una misión. ¿Serán capaces de superarlos y sobrevivir a estos desafíos? O mejor aún, ¿sobrevivir los unos a los otros?
(VER PROMOS)
Escrito por Heather Bellson.
Dirigido por Ernest Dickerson.
Glenn (Steven Yeun) en The Walking Dead 5×05 «Self Help»
Descarga en alta calidad (HQ 2048x1367px)
Abraham Ford (Michael Cudlitz) tratando de matar un caminante,
en el próximo capítulo de The Walking Dead 5×05 «Self Help»


Descarga en alta calidad (HQ 2048x1367px)
Fotos: Gene Page / AMC