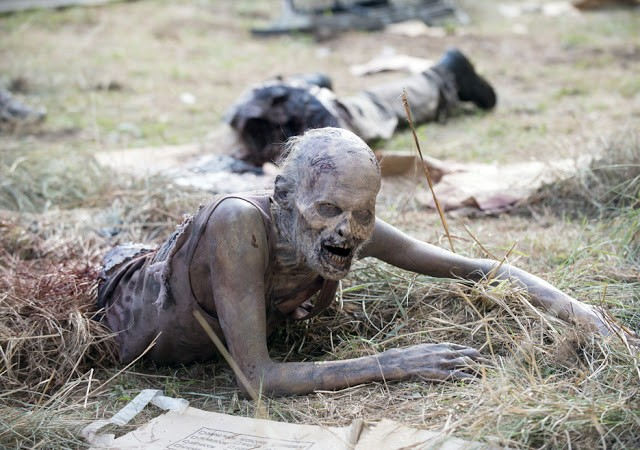 ACTUALIZADO
Fotos promocionales en alta calidad (HQ) del próximo capítulo de The Walking Dead 5×06 "Consumed", que se estrena el Domingo 16 de Noviembre en AMC y el Lunes 17 de Noviembre en canal FOX España y Latinoamérica.

The Walking Dead S05E06 "Consumed"
Sinopsis: Con mucha cautela, Carol y Daryl se deben aventurar en un lugar conocido, para una heroica misión de rescate. Es un lugar enorme, al igual que los riesgos que deberán enfrentar.
Adelantos:
Promos + Sneak Peeks
Fecha de emisión: Domingo 16 de Noviembre 2014
Carol Peletier (Melissa McBride) bastante mal herida se encuentra con un misterioso personaje en The Walking Dead 5×06 "Consumed"
Haz clic en las fotos para verlas a tamaño completo
(HQ 2048×1367)

Carol Peletier (Melissa McBride) en The Walking Dead 506 "Consumed"

Carol Peletier (Melissa McBride) en The Walking Dead 5.06 "Consumed"

Uno de los caminantes que veremos en The Walking Dead 5×06 "Consumed"
Fotos: Gene Page/AMC