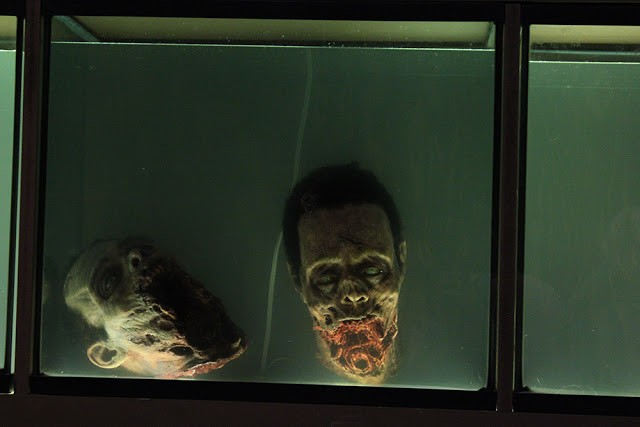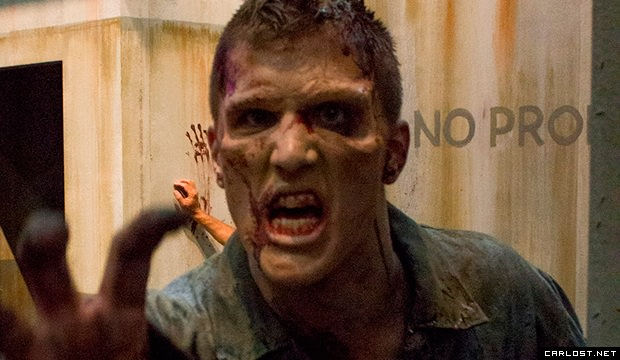 Del 18 al 21 de Julio se celebrará en San Diego (California) una nueva edición de la Comic-Con, y para todos los que no tenemos la suerte de estar allí, aquí tenemos algunas fotos y videos de cómo luce este año el stand de The Walking Dead.

El elenco de The Walking Dead, así como los productores de la serie, participarán en una rueda de prensa de una hora de duración en la edición de este año del esperadísimo Comic-Con de San Diego (California). Chris Hardwick, presentador del programa Talking Dead será el encargado de moderar el evento. Los participantes debatirán sobre la nueva temporada y atenderán a las preguntas del público.
Han confirmado su asistencia al evento Andrew Lincoln, Norman Reedus, Steven Yeun, Lauren Cohan, Danai Gurira, David Morrissey, Chad Coleman, Scott Wilson, Scott Gimple, Gale Anne Hurd, David Alpert, Greg Nicotero y el creador de la franquicia Robert Kirkman.
Además, los fans de este año podrán volver a disfrutar de una nueva edición de The Walking Dead Escape, una carrera de obstáculos en donde los participantes podrán elegir hacerse pasar por caminante o supervivientes, tal y como ocurrió el año pasado.
Más detalles
- Sesión de autógrafos: Viernes 19 de Julio.
- Panel/Entrevistas + Estreno Trailer 4ta Temporada: Viernes 19 de Julio.
- The Walking Dead Escape @ Petco Park: 19 y 20 de Julio.
Este año los asistentes a la Comic-Con se encontrarán con parte de la prisión y una réplica de Rick en la torre de vigilancia, así como varios zombis cerca de las rejas.
Pero si eres de los que prefieres Woodbury, también podrás fotografiarte en la mismísima habitación del Gobernador, junto al acuario de cabezas.
Aqui algunos videos compartidos en Vine:
Y varias fotos gracias a Dailydead