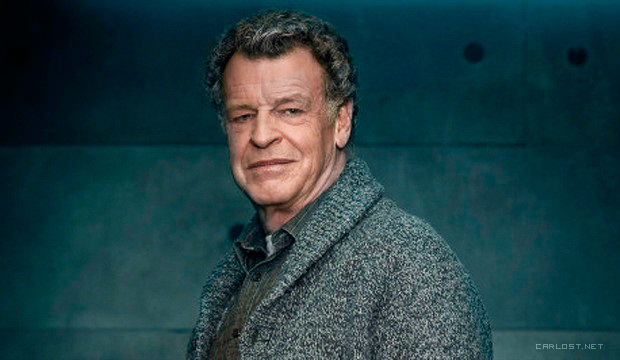 ACTUALIZADO: Lamentablemente se ha cancelado su visita a Chile.
El actor John Noble, conocido por interpretar a Denethor en The Lords of the Rings y más recientemente al querido Walter Bishop en Fringe ha confirmado su asistencia a la Comic Con Chile 2013, que se realizará del 20 al 26 de Mayo en Santiago.

ACTUALIZADO (8 de Mayo): Lamentablemente se ha informado que el actor no podrá asistir al evento.
Productora Moviefan informa que hemos recibido la noticia que el invitado a Comic Con Chile, el Señor John Noble lamentablemente ha debido cancelar su participación en la convención este año.

El actor a través de sus representantes ha indicado que pese a tener un contrato firmado desde hace meses, esta decisión se ha debido a razones laborales y personales impostergables de último minuto.

Moviefan informa a quienes deseen devolver su entrada pueden acercarse al mismo punto de venta o comunicarse al siguiente correo electrónico: entradas@moviefan.cl

Productora Moviefan
Cuando los fans chilenos ya perdíamos la esperanza de que algún actor de nuestras series favoritas viniera a algún evento en Chile, recibimos esta gran noticia: el actor John Noble estará en la tercera edición de la Comic Con Chile a realizarse en Santiago, en Mayo de este año.
Aún no hay mayores detalles de su participación en el evento, ya que falta que la organización confirme otros actores que asistirán a la convención, pero luego de eso se dará a conocer el programa completo y las respectivas fechas de apariciones. Por el momento sabemos que del 20 al 26 de Mayo se realizará la Comic Con Chile 2013, del 20 al 23 Actividades en Santiago y del 24 al 26 la Convención en Estación Mapocho. Más información en la página oficial del evento: www.comicconchile.cl
El actor también confirmó la noticia en su cuenta de Twitter: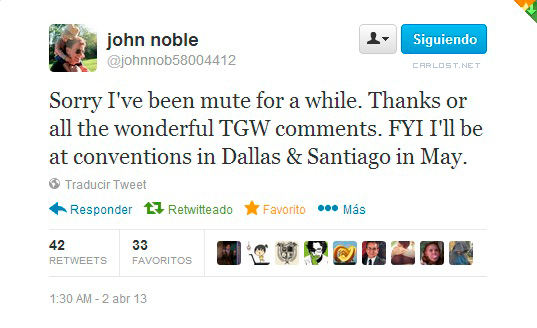 Así que ya saben fringies, preparen sus tulipanes blancos, dulces y LSD, que ésta es su oportunidad de conocer a Walter Bishop.

Apenas tenga más novedades las publicaré, y recuerden que pueden seguir las actualizaciones en Twitter y Facebook.
Video promocional de la Comic Con Chile 2013