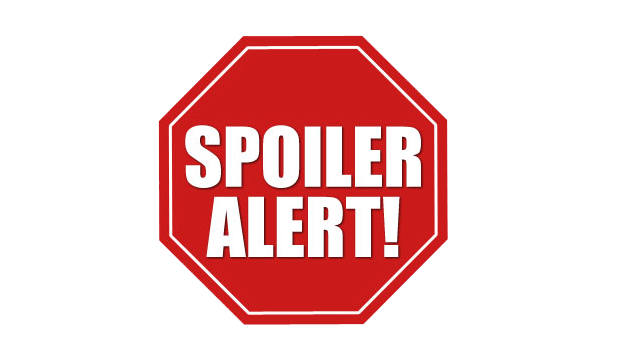 DESAFÍO: Si superamos los 1500 fans en la página de Facebook, publicaré nuevas fotos exclusivas del final del 2x12 + fotos del 2x13, así que avísale a tus amigos.

A continuación podrás ver unas fotos muy, pero muy reveladoras de los próximos episodios de "The Walking Dead", 2x11 "Judge, Jury, Executioner", 2x12 "Better Angels".
Y aquí las fotos del 2x13 "Beside the Dying Fire"[Season Finale]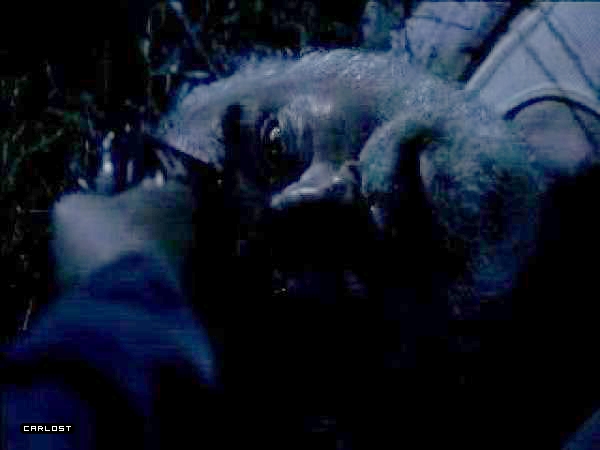 La foto corresponde al final del episodio 2x11, y podemos ver a Daryl disparándole en la cabeza a Dale, ya que fue atacado por un zombie, y sus heridas son muy graves, por lo que prefieren darle una muerte más rápida.
Todo esto es en parte culpa de Carl, ya que el molesta a un caminante, que después sale del pantano y termina atacando a Dale.
¿Más pruebas?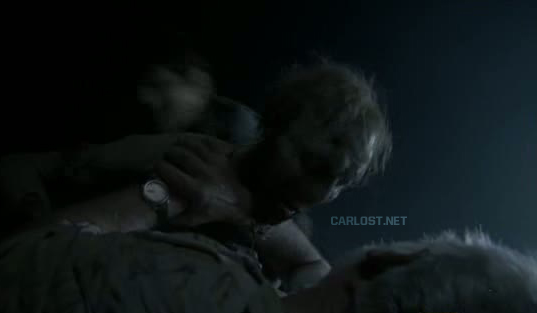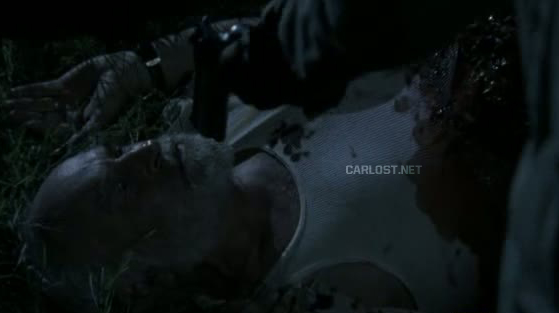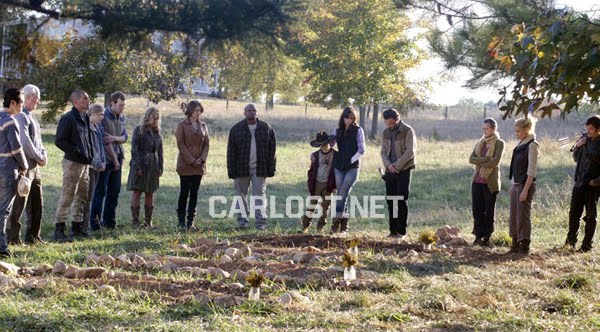 El capítulo comienza con el funeral de Dale.
Ahí Rick dice que se deben unir como grupo, hacerlo por Dale.
En otra escena Daryl, Andrea, Shane y T-Dog van a matar a algunos caminantes en el campo: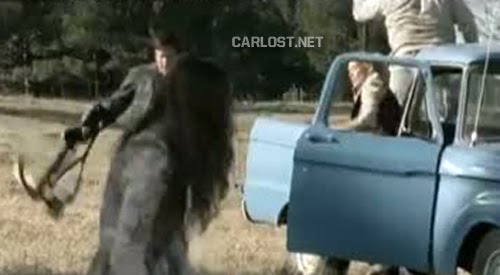 Como sabemos Randall estaba como prisionero de Rick, pero Shane a toda costa quería matarlo. Finalmente Shane a escondidas saca a Randall de la granja y se lo lleva al bosque.


Ahí Shane le dice que quiere unirse a su grupo, y que quiere saber donde están. Randall le cuenta que tienen un campamento en una autopista a unos kilometros de allí. Luego de esto, Shane mata a Randall rompiéndole el cuello.
Randall luego de morir se convierte en zombie, mientras que Shane vuelve a la granja sangrando y diciendo que Randall lo había atacado y escapado. (Cuando en realidad Shane se golpea intencionalemten contra un árbol luego de matar a Randall)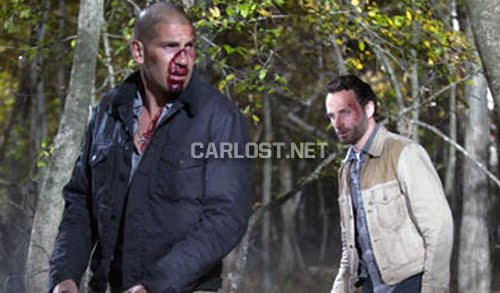 Se forman 2 grupos para buscar a Randall: Glenn con Daryl y Rick con Shane.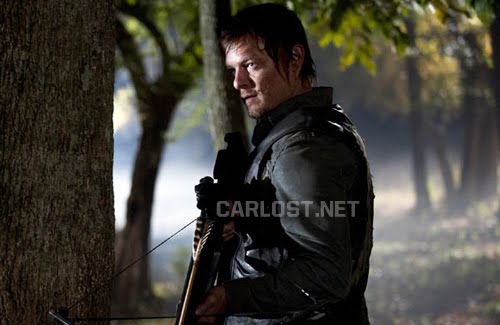 Daryl usa sus conocimientos de cazador (como cuando buscaba a Sophia), y deduce que Randall y Shane en realidad caminaron juntos.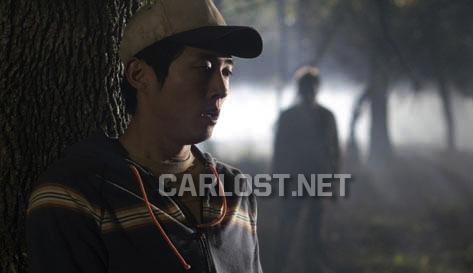 De repente Randall aparece convertido en zombie.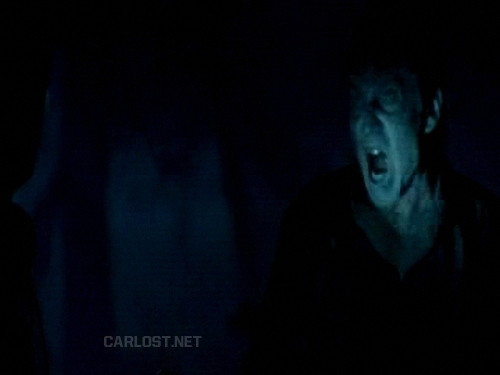 Daryl no logra darle con la ballesta, hay una pelea y Glenn termina matando a Randall.
Luego Daryl deduce que Randall murió porque alguien le rompió el cuello, y que se convirtió en zombie sin tener ninguna marca de mordida.
Rick y Shane llegan a un campo.
Mientras tanto Shane y Rick se detienen y Rick le dice a Shane que sabe sus planes de matarlo. Shane le dice que él es mejor para Lori,y que manejaría mejor el grupo.
Shane le dice a Rick que saque su arma, que no quiere matarlo desarmado. Rick trata de hacerlo desistir, y de repente cuando Shane está bajando su arma, Rick le entierra el cuchillo en el pecho.
Luego aparece Carl, que había dejado la granja para buscar a Rick, cuando se encuentra a Shane 'reviviendo' como zombie, a espaldas de Rick.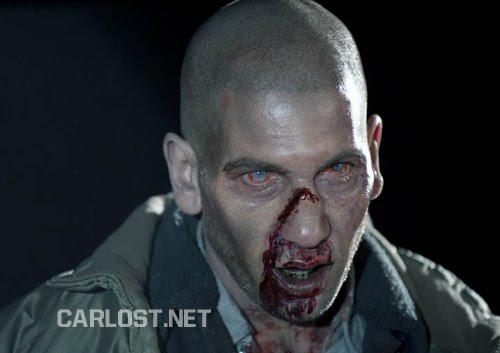 Carl le dispara en la cabeza a Shane, atrayendo a un grupo de caminantes.
Rick y Carl se paran frente al cuerpo de Shane, y la última escena del episodio se centra en una enorme horda de caminantes acercándose del bosque hacia la granja.
Y aquí está la foto que prometí a los 1500 fans de Facebook: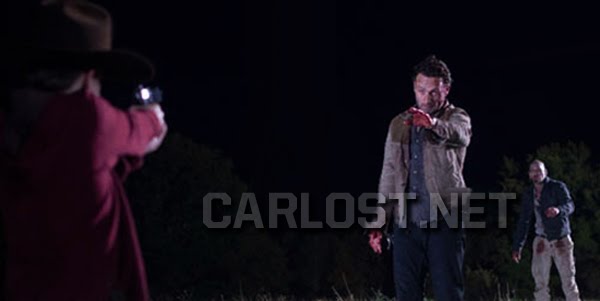 Y aquí las fotos spoiler del 2x13 "Beside the Dying Fire"
¿Qué les parece? ¿Están de acuerdo en las bajas de estos personajes, o deberían haber sido otros?