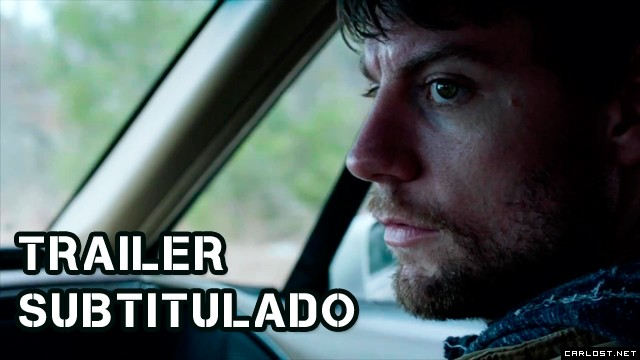 Robert Kirkman, el creador de The Walking Dead nos trae una nueva serie, esta vez cambiando los zombis por los demonios. Mira el tráiler subtitulado de "Outcast" la nueva serie que llegará a las pantallas de FOX el 2016, y cuyo primer adelanto fue presentado hoy en la Comic-Con de San Diego.

OUTCAST está basada en el comic homónimo de Robert Kirkman y el artista Paul Azaceta editado por Skybound/Image. La historia gira en torno a Kyle Barnes, un joven que ha sufrido posesiones demoníacas toda su vida. Ahora, con la ayuda del reverendo Anderson, un predicador que lucha contra sus propios demonios, Kyle trata de encontrar respuestas y recuperar su vida. Pero lo que Kyle descubre podría cambiar su destino – y el del mundo – para siempre.
Tráiler subtitulado en español

Patrick Fugit ("Perdida") interpreta a Barnes, un hombre en busca de respuestas y de redención, que se aparta voluntariamente de aquellos a los que quiere para no hacerles daño.
Philip Glenister ("Life on Mars") interpreta al reverendo Anderson, un evangelista de Virginia que piensa que es un soldado de Dios en la guerra sagrada contra las fuerzas del demonio en la Tierra.
Gabriel Bateman ("Stalker") interpreta a Joshua Austin, un niño de ocho años que vive en el mismo pueblo que Kyle y que, para preocupación de su familia, también parece estar bajo posesión demoníaca, aunque hay algo diferente sobre ello y su conexión con Kyle Barnes.
Adam Wingard ("The Guest") es el director del episodio piloto de la serie.
La serie producida por FOX, se estrenará a la vez en todos los canales de FOX distribuidos a nivel mundial, mientras que en Estados Unidos se emitirá a través del canal Cinemax.
OUTCAST cuenta asimismo con la producción ejecutiva del propio Robert Kirkman y Chris Black, así como con David Alpert de Circle of Confusion, Sharon Tal Yguado de FIC y Sue Naegle, también como productores ejecutivos.