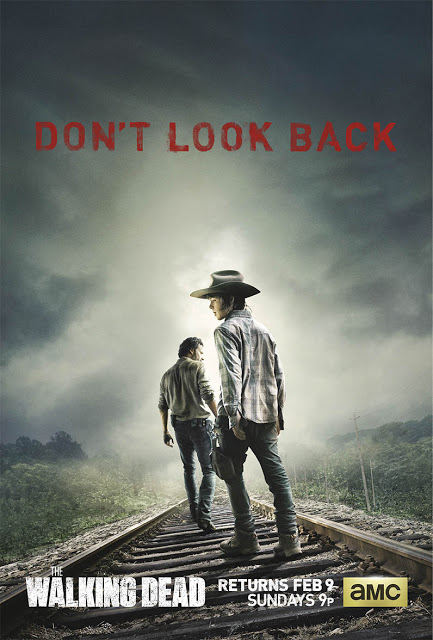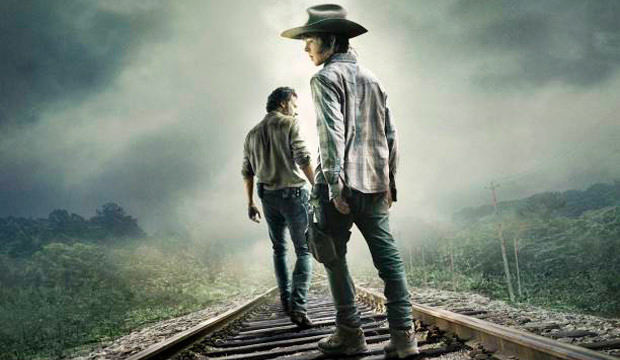 Hoy ha sido revelado el póster de la segunda parte de la cuarta temporada de The Walking Dead, que regresa a las pantallas de AMC el Domingo 9 de Febrero de 2014.

Luego del final de mitad de temporada en que el Gobernador atacó la prisión, obligando a los sobrevivientes a escapar en diferentes direcciones, ya podemos ver el primer póster promocional del regreso de la serie.
En la imagen tenemos a Rick y Carl en las vías del tren, bajo el título "No mires atrás".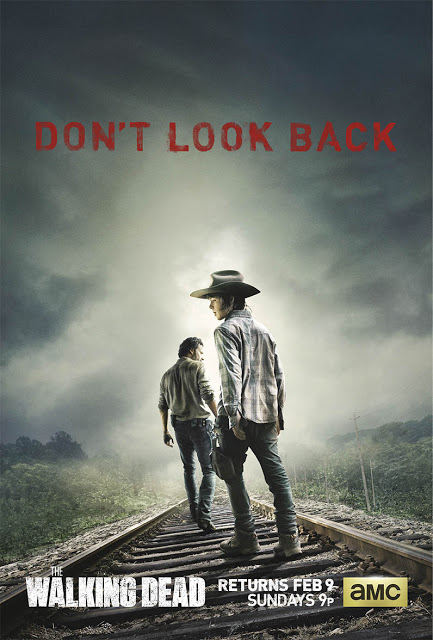 The Walking Dead
4x09 se estrena el Domingo 9 de Febrero en AMC, el Lunes 10 de Febrero en FOX España y Canal FOX Latinoamérica.