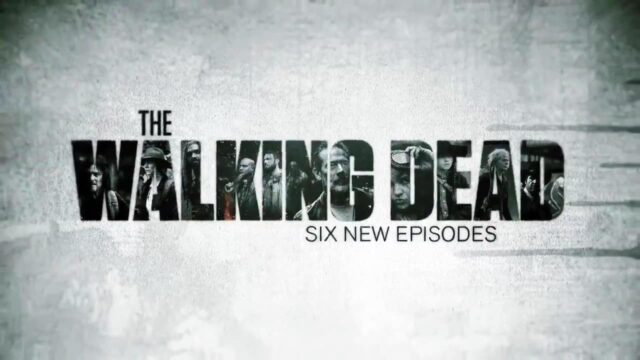 Ya tenemos la sinopsis de los seis episodios extra que tendrá la temporada 10 de The Walking Dead, que se estrena el 28 de febrero de 2021.
En estos episodios bonus, los sobrevivientes deberán lidiar con traumas del pasado y se encontrarán con nuevos amigos y enemigos, mientras nos encaminamos a la historia de la Mancomunidad, que tendrá lugar en la temporada 11 y final.
Esta es la sinopsis general de la Temporada 10C, que consta de 6 episodios extra:
Lo último que vimos en The Walking Dead, fue la caída de Alpha (Samantha Morton) y el final de la Guerra de los Susurradores. El Reino había caído, Hilltop fue prácticamente destruido y Alexandría abandonada para prepararse para la batalla final.

Nuestros supervivientes quedaron atrapados y separados unos de otros. Sin embargo, cuando se enfrentaron a una muerte casi segura, se unieron para luchar, matando a Beta (Ryan Hurst) y eliminando la amenaza de la horda.

En estos seis nuevos episodios, encontramos a nuestros sobrevivientes tratando de levantarse por sí mismos después de la destrucción que dejaron los Susurradores a su paso. Los años de lucha pesan sobre ellos a medida que surgen traumas del pasado, exponiendo sus lados más vulnerables. A medida que cuestionan el estado de la humanidad, el estado de su comunidad colectiva y los estados mentales, ¿encontrarán la fuerza interior para perseverar con sus vidas, amistades y grupo intactos?

A continuación la sinopsis de cada episodio que forma parte de esta extensión de la temporada 10 de The Walking Dead:
Episodio 10x17 – "Home Sweet Home"
Maggie (Lauren Cohan) ha regresado con una historia que no está lista para compartir, incluso cuando su pasado la alcanza. La seguridad de Negan (Jeffrey Dean Morgan) está en juego nuevamente. Daryl (Norman Reedus) y Maggie luchan contra una amenaza invisible y desconocida.
Director: David Boyd
Guionistas: Kevin Deiboldt & Corey Reed
Episodio 10x18 – "Find Me"
Una aventura para Daryl y Carol (Melissa McBride) toma un giro cuando se encuentran con una vieja cabaña. Eso remonta a Daryl a los años en que dejó el grupo después de que Rick desapareciera, mientras revive una época que solo el apocalípsis podría manifestarse.
Imágenes promocionales y promos del episodio 10x18
Director: David Boyd
Guionista: Nicole Mirante-Matthews
Episodio 10x19 – "One More"
Gabriel (Seth Gilliam) y Aaron (Ross Marquand) buscan comida y suministros para llevarlos de regreso a Alexandría. Las pequeñas tragedias conducen a tragedias más grandes, ya que la fe se rompe y el optimismo se fragmenta cuando se ponen a prueba.
Imágenes promocionales y promos del episodio 10x19
Director: Laura Belsey
Guionistas: Erik Mountain & Jim Barnes
Episodio 10x20 – "Splinter"
Eugene (Josh McDermitt), Ezekiel (Khary Payton), Yumiko (Eleanor Matsuura) y Princesa (Paola Lázaro) son capturados y separados.
Princesa lucha con los recuerdos de su traumático pasado e intenta escapar de una forma u otra con la ayuda de Ezekiel.
Imágenes promocionales y promos del episodio 10x20
Director: Laura Belsey
Guionistas: Julia Ruchman & Vivian Tse
Episodio 10x21 – "Diverged"
Daryl y Carol llegan a una bifurcación en el camino y toman caminos separados. Cada uno entra en su propio tipo de modo de supervivencia, los desafíos más fáciles se vuelven mucho más difíciles. ¿Serán sus viajes individuales el punto de inflexión necesario para enmendar su amistad o la distancia entre ellos será permanente?
Imágenes promocionales y promos del episodio 10x21
Director: David Boyd
Guionista: Heather Bellson
Episodio 10x22 – "Here's Negan"
Carol lleva a Negan de viaje, con la esperanza de minimizar la creciente tensión.
Negan reflexiona sobre los eventos que lo llevaron a este punto y llega a una conclusión sobre su futuro.
Director: Laura Belsey
Guionista: David Leslie Johnson-McGoldrick