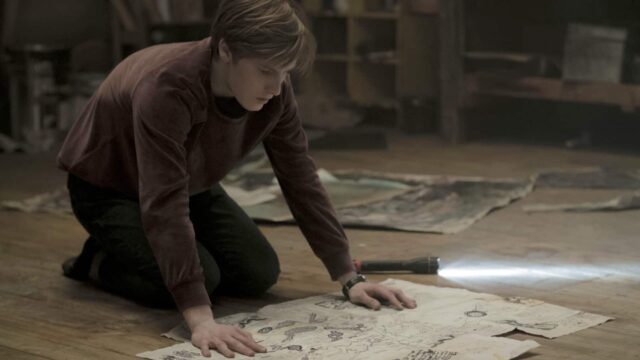 En 6 días más Dark llega a su fin con la tercera temporada, y si no aguantas más, este spoiler podría calmar tus ansias antes del estreno.
La aplicación TVTime que sirve como guía de fechas de estrenos y para ir marcando cuando ya has visto un episodio ha publicado los títulos de los episodios de la tercera temporada de la serie.
Dark es una de las series más complejas de ver actualmente en Netflix debido a sus saltos temporales y múltiples tramas.
Los títulos por sí solos puede que no revelen demasiado, pero de seguro te servirán para especular y apoyar alguna de tus teorías de cómo se explicará todo en la tercera temporada de la serie, la cuál promete ser aún más compleja que las dos anteriores.
Si no quieres leer un spoiler, aún estás a tiempo de detenerte...
¿Seguro?
Ok, allá vamos...
Spoiler: Listado de episodios Dark Temporada 3
Dark 3x01 "Deja-Vu"
Dark 3x02 "The Survivors" (Los sobrevivientes)
Dark 3x03 "Adam and Eve" (Adán y Eva)
Dark 3x04 "The Origin" (El origen)
Dark 3x05 "Life and Death" (Vida y muerte)
Dark 3x06 "Light and Darkness" (Luz y oscuridad)
Dark 3x07 "In Between" (Entremedio)
Dark 3x08 "Paradise" (Paraíso)
Los 8 últimos episodios correspondientes a la tercera temporada de Dark se estrenarán este sábado 27 de junio en Netflix.