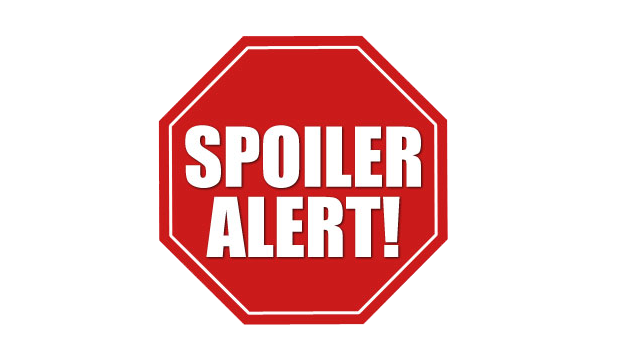 Hace poco The Walking Dead comenzó a grabar la segunda mitad de la quinta temporada, y ya podemos ver una de las escenas grabadas del 5x09 "What Happened and What's Going On", que incluye un nuevo personaje.

Esta última semana de Agosto, The Walking Dead estuvo grabando en Foreston Place, lo que debería ser el episodio 5x09 "What Happened and What's Going On".
En el lugar se pudo ver a Andrew Lincoln (Rick), Steven Yeun (Glenn), Chad Coleman (Tyreese), Danai Gurira (Michonne), y a un nuevo actor que se suma al elenco: Tyler Williams.

Video gracias a Lynn Foggia
En la escena Tyler está en la entrada de una casa, cubriéndose con una mesa. Dos caminates tratan de alcanzarlo, pero la mesa los bloquea. Glenn y Rick corren a rescatarlo, y acaban con los caminantes.
Glenn remueve la mesa y saca a Tyler de allí. Michonne se enfrenta a otro caminante en el patio, y pronto es ayudada por Rick.
En la zona donde se grabaron escenas se pudo ver un letrero que decía "Shirewilt Estates".
En los cómics existe una comunidad de viviendas denominada "Wiltshire Estates" localizada a severas millas de Atlanta, donde los sobrevivientes guardaron refugio por pocas horas tras abandonar el campamento.
El lugar es una comunidad residencial suburbana, rodeada por una gran muralla y con un gran portón de metal, pero que se encuentra saturado de caminantes.
Aparece por primera vez en los números 8 y 9, y brevemente en la edición 15.
[via
WalkingDead Wiki
]
En una de las escenas grabadas se pudo escuchar a Rick decirle al grupo "Este lugar está invadido, debemos encontrar una manera de salir"
En esta foto se puede ver a Rick (Andrew Lincoln), frente al nuevo actor Tyler William y más a la derecha a Tyreese (Chad Coleman) con Michone (Danai Gurira).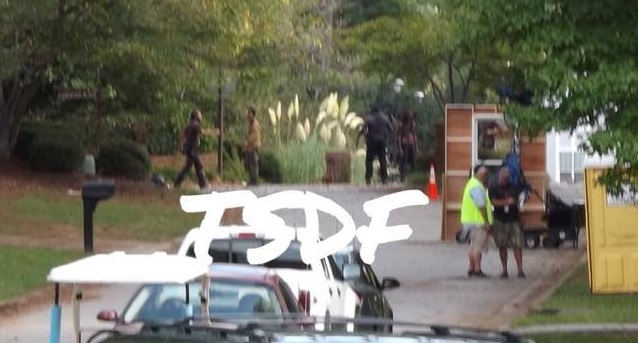 Via:
SpoilingDeadFans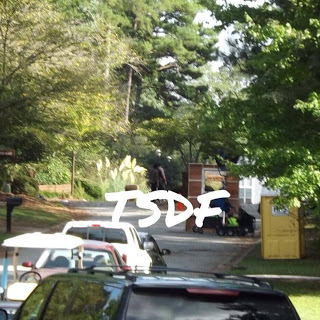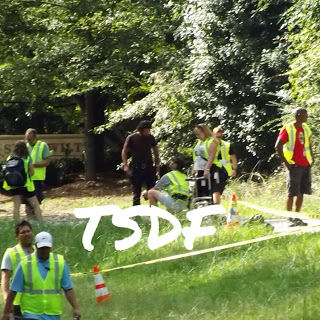 No es primera vez que vemos a este nuevo actor Tyler Williams, ya que al final del trailer de la quinta temporada, lo podemos ver junto a Beth (Emily Kinney).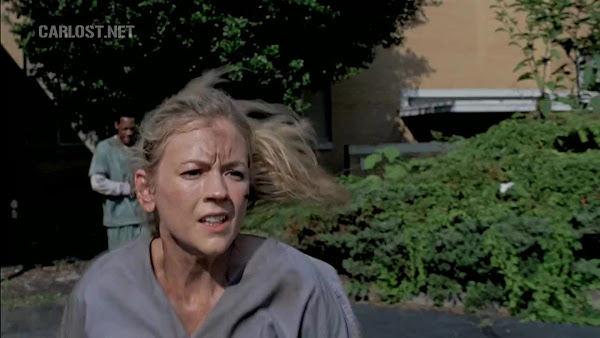 Además hace algunas semanas también fue fotografiado junto a Norman Reedus (Daryl Dixon).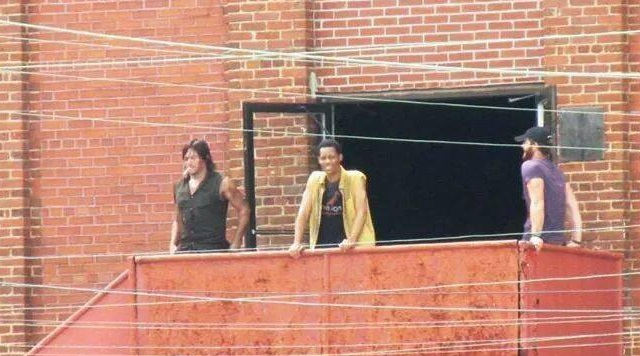 Hace unas semanas Rick y Daryl grabaron varios días en la locación del hospital donde se encontraba Beth (con el grupo de las cruces blancas), y en el trailer la vemos junto al nuevo personaje, que actualmente se encuentra grabando con Rick. Daryl actualmente no está grabando con el grupo de Rick, y a Beth no se le ha vuelto a ver en el set. Entonces, ¿Daryl y Beth se encuentran juntos en algún lugar?
Esperemos que pronto aparezcan fotos de ellos en el set.