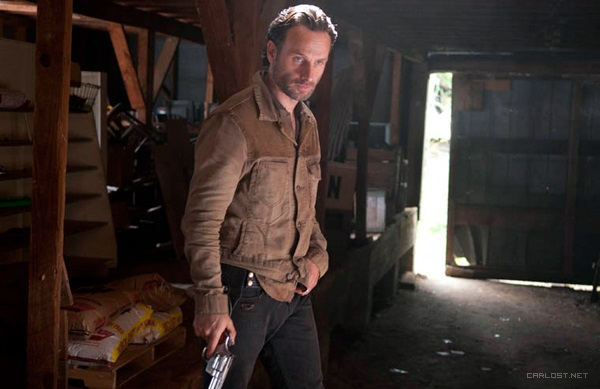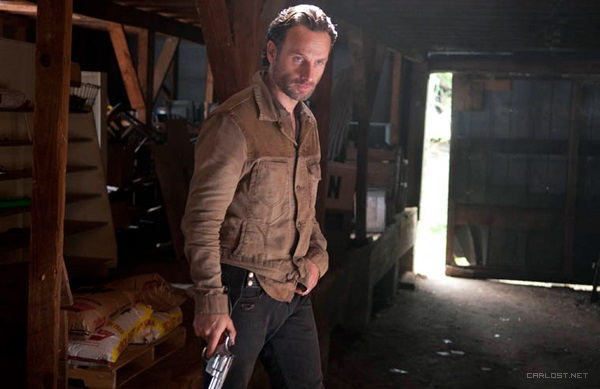 ACTUALIZADO


Si luego de ver la promo del próximo episodio de The Walking Dead, el 3x13 "Arrow on the Doorpost", quedaste con ganas de ver más, te cuento que ya hay 4 sneak peeks para calmar las ansias.
El 3x13 de The Walking Dead se estrena el Domingo 10 de Marzo en AMC, el Lunes 11 de Marzo en FOX España y el Martes 12 de Marzo en FOX Latinoamérica.


En este segundo Sneak Peek vemos el encuentro entre Rick y el Gobernador, en donde este último aparece con una actitud pacífica, mostrando las manos en alto, dando a entender (falsamente) que no se encuentra armado. "Tenemos mucho de qué hablar" le dice el Gobernador a Rick.
En este adelanto, Glenn está liderando al grupo de la prisión y abasteciendo de municiones diferentes lugares por si se ven atrapados, para poder defenderse donde sea que estén.
Merle sin embargo cree que en vez de hacer eso, deberían cargar un camión con munición, y aprovechando que saben donde se encuentra el Gobernador, ir a matarlo.
A Michonne no le parece, y recuerda que le dijeron a Rick y Daryl que los estarían esperando en la prisión.
Pero Merle dice que cambió de idea. Que con su hermano allá a fuera no se puede quedar sin hacer nada.
Rick le dice ; "Nos atacaste. Eso está claro". A lo que el Gobernador responde: "He intentado dejar las cosas claras. Podría haberlos matado a todos y no lo hice".
Luego Rick dice: "Y aquí estamos." y cuando el Gobernador hace un movimiento, Rick lo apunta con su arma y el Gobernador le dice que sólo va a dejar su arma a un lado, que ha venido a negociar en buena fé y espera lo mismo de Rick. ¿Puedo? dice el Gobernador, a lo que Rick asiente sin dejar de apuntarlo, mientras que Daryl observa desde la ventana.