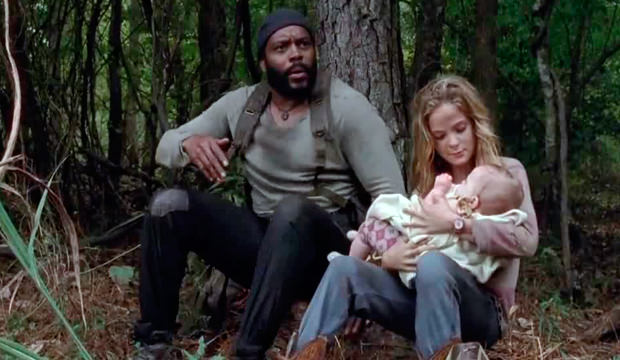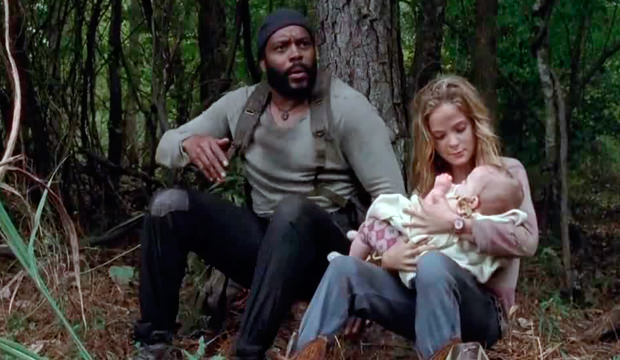 Escenas adelanto (Sneak Peek) del próximo capítulo de The Walking Dead 4x14 "The Grove", que se estrena en AMC el Domingo 16 de Marzo, y el Lunes 17 de Marzo en Canal FOX Latinoamérica y España.

The Walking Dead 4x14 "The Grove"
Sinopsis: Después de establecer un nuevo refugio, el grupo considera que las cosas están volviendo a ser de la forma en que solían ser.
Más adelantos: TWD 4x14: Fotos Promocionales - Promos
Sneak Peek #1
En este primer video vemos a Lizzie conversando con Tyreese. Ella le dice: "Veo árboles y matorrales. Tu turno.", pero algo se acerca por las vías del tren, por lo que Tyreese le pasa a Judith a Lizzie, y le dice que se queden ahí sentadas. Tyreese va caminando por las vías del tren a encontrarse con lo que parece ser un caminante.
Sneak Peek #2 mostrado durante Talking Dead

En este segundo adelanto vemos una cocina, y en el exterior una niña jugando con caminante. ¿Será Lizzie?