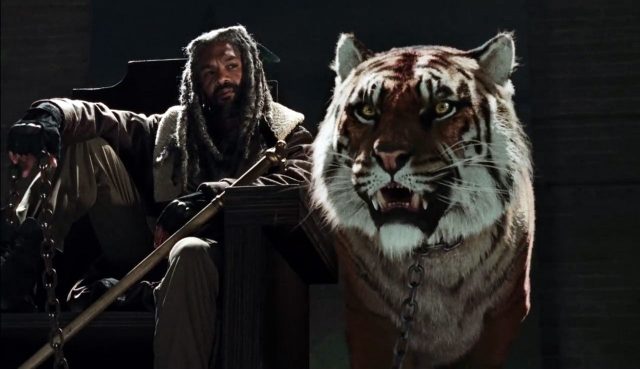 Promo y sneak peek subtitulados del próximo capítulo de The Walking Dead 7x02 "The Kingdom", que se estrena el Domingo 30 de Octubre en AMC.

En el segundo capítulo de esta temporada de The Walking Dead, conoceremos el Reino, liderado por Ezekiel.
En esta escena del capítulo 2 vemos a Carol en silla de ruedas, siendo llevada por Morgan. Pareciera que es la primera vez que Carol y Morgan logran conversar ya que ella no sabe ni siquiera donde se encuentra.
Morgan le explica que se encuentran en un lugar que la gente le dice 'el reino', y que está liderado por 'el rey Ezekiel', todo esto diciéndoselo con mucha cautela a Carol, quien no entiende nada y todo le suena muy extraño.
The Walking Dead 7x02 se estrena el Domingo 30 de Octubre en AMC Estados Unidos y FOX1, y el Lunes 31 de Octubre en canal FOX (España / Latinoamérica).