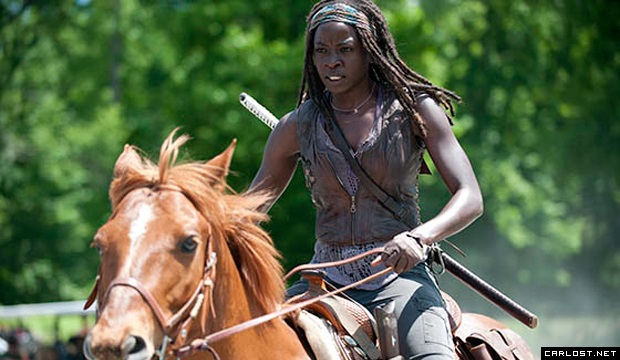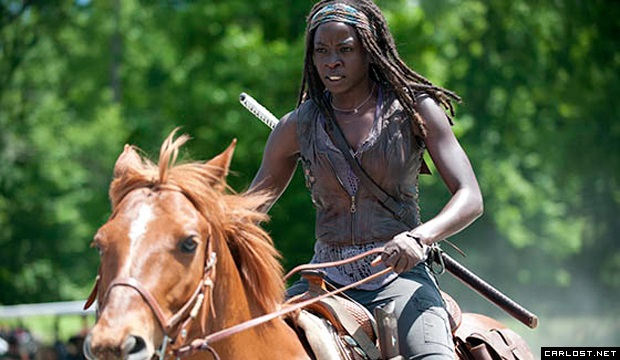 Esta noche, durante la emisión de la serie Low Winter Sun, AMC ha emitido un nuevo adelanto de la cuarta temporada de The Walking Dead. Se trata de una escena en donde podemos ver a Michonne y su nuevo caballo.

En el adelanto podemos ver a Michonne arriba de su caballo llegando a la prisión.
Carl corre a abrirle un nuevo portón que han implementado, con un sistema de poleas y Michonne ingresa, pero con ella también logran entrar unos caminantes los cuales la atacan apenas se baja de su caballo.
Carl corre a buscar una escopeta, mientras que Maggie la ve desde la torre de vigilancia, y baja corriendo para ayudarla.
La cuarta temporada de The Walking Dead se estrena en AMC el Domingo 13 de Octubre de 2013.