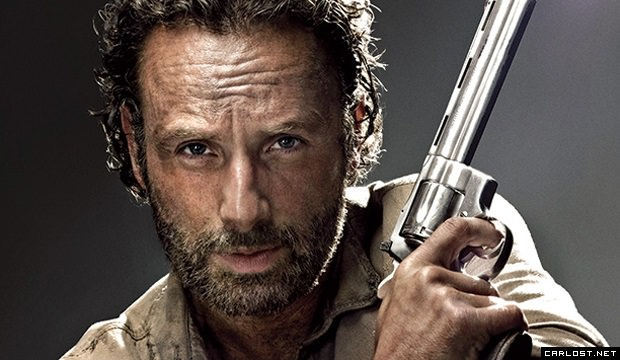 Esta semana la revista Entertainment Weekly trae en su portada a The Walking Dead, con una primera vista a la cuarta temporada de la serie. Pero no es sólo una portada, sino que son 3 diferentes, en donde podemos ver a Rick, Daryl y Carl.

Luego de una temporada en donde los sobrevivientes de The Walking Dead estuvieron más preocupados de la amenaza humana del Gobernador que de los zombis al otro lado de las puertas de la prisión, tendremos una cuarta temporada en donde los mordedores serán el centro de atención nuevamente, cuando la exitosa serie de AMC regrese a mediados de Octubre con el estreno de la cuarta temporada.
"En el primer episodio, hubo días en que tuvimos 150 caminantes" dice Greg Nicotero, productor ejecutivo y gurú del maquillaje zombi.
Pero mientras hordas de zombis podrían estar atacando desde el exterior, también habrá una misteriosa amenaza con qué tratar desde el interior. ¿Qué será y cómo los sobrevivientes en la prisión se defenderán?
"La nueva amenaza es algo que no puedes simplemente apuñalar en la cara" dice el nuevo showrunner Scott M. Gimple.
"No le puedes hablar con sentido. No puedes hacer una tregua. Está más allá de todo eso. Esto sería una amenaza en cualquier mundo, pero en este mundo es mucho más aterrador."
¡Chan! ¿A qué creen que se estará refiriendo?
Mientras tanto consigo los scans del interior de esta edición de Entertainment Weekly, podemos ver las 3 diferentes portadas que nos ofrecen: Tenemos a Rick Grimes (Andrew Lincoln) con pistola y cuchillo en mano; a Daryl Dixon (Norman Reedus) usando su poncho en su motocicleta, y a un bastante más maduro Carl Grimes (Chandler Riggs).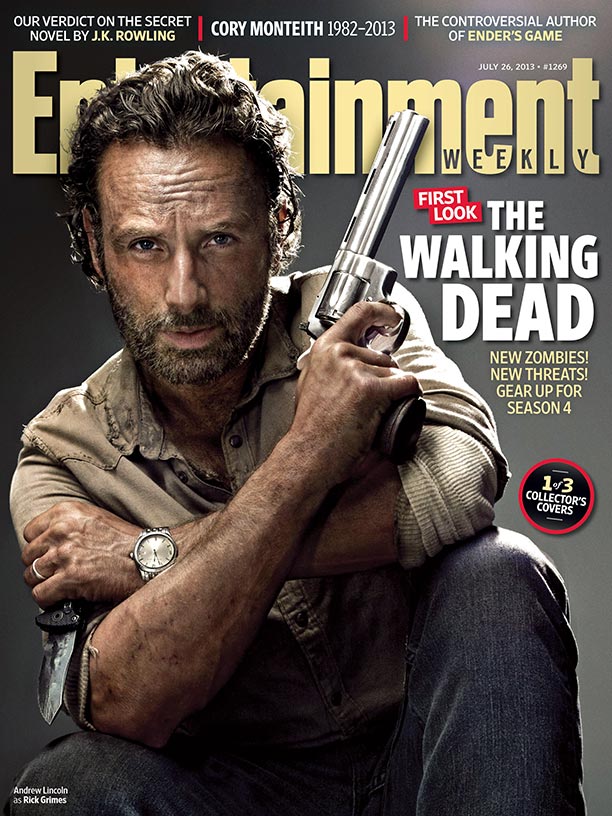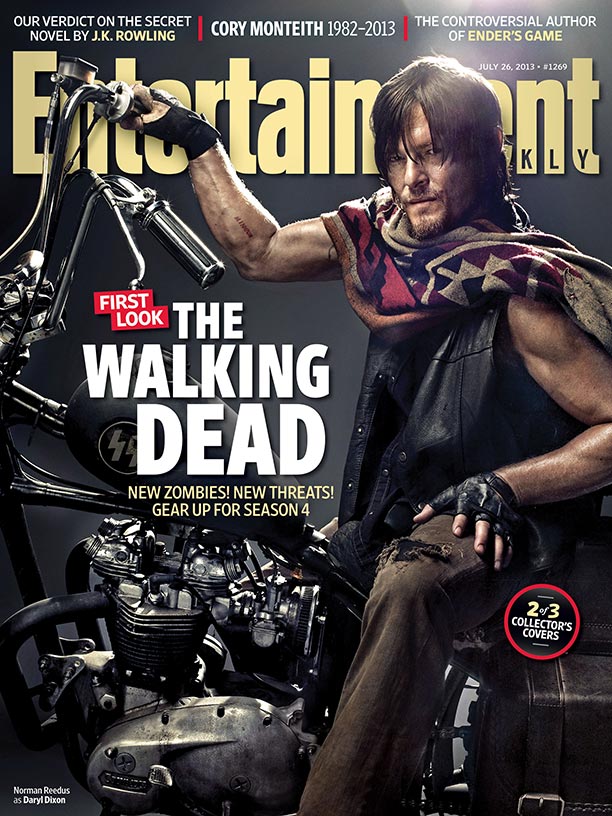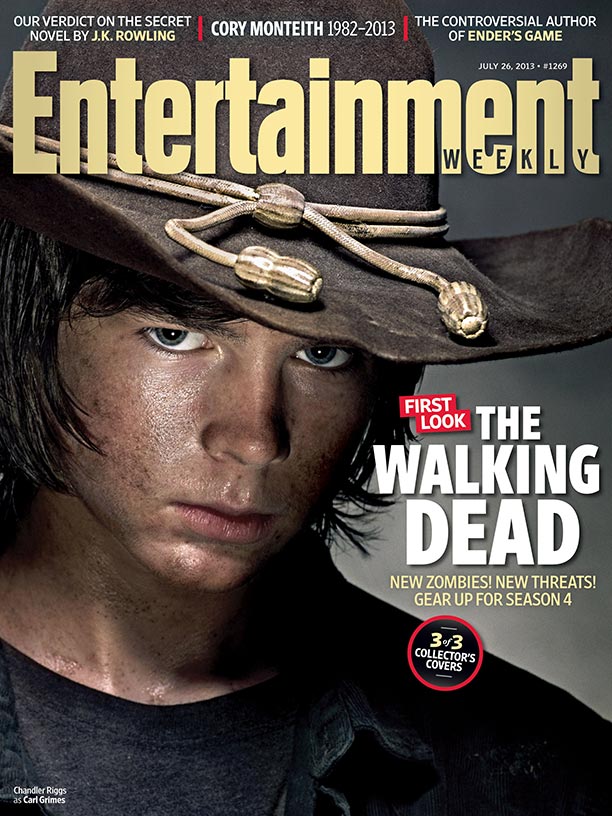 Y recuerden que esta semana estará cargada de nuevas noticias de la serie, ya que este Viernes 19 de Julio es el estreno del primer trailer de la cuarta temporada, y será presentado durante el panel de The Walking Dead en la Comic-Con en San Diego, Estados Unidos.
Así que atentos al sitio y las redes sociales Twitter / Facebook / Google+.