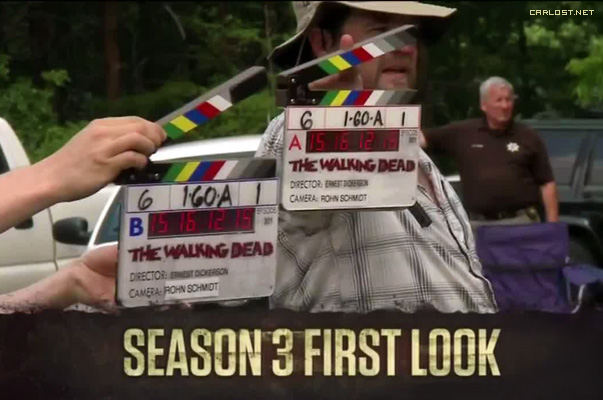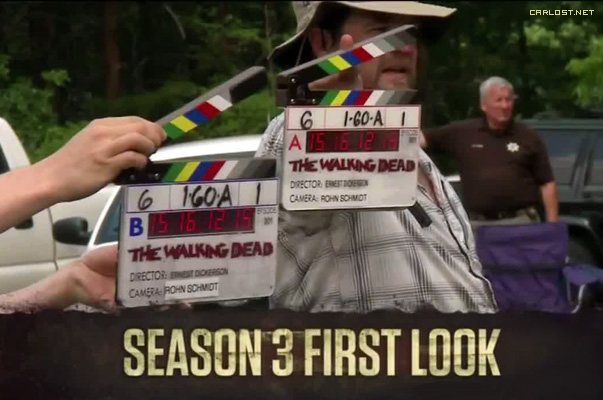 El fin de semana del 7 y 8 de Julio, el canal AMC tendrá una programación especial de The Walking Dead, con una maratón de todos los episodios de la serie, la exhibición de la primera promo de la tercera temporada y mucho más. A continuación todos los detalles, y la promo que anuncia este gran evento.

En anticipo al estreno de la tercera temporada de la serie en Octubre de 2012, AMC ha preparado este gran evento titulado "The Walking Dead Season 3 Preview Weekend", y se llevará a cabo el Sábado 7 y el Domingo 8 de Julio.

Este especial se emitirá una semana antes de la Comic-Con, y en estos dos dias de programación podremos ver una maratón con los 19 episodios de las dos temporadas de la serie, y terminando el día Domingo con una edición especial de "Talking Dead", conducido por Chris Hardwick (Nerdist), seguido por la emisión del nunca visto Piloto de The Walking Dead en version blanco y negro.
La version especial del primer episodio de la serie fue creado especialmente para los fans de The Walking Dead, ya que se mantiene fiel al original comic en blanco y negro escrito por Robert Kirkman.

Durante la maratón de los episodio de The Walking Dead, Hardwick presentará cada episodio desde el set de la tercera temporada en Atlanta.
Junto a varios miembros del elenco y productores, irá presentando la historia de cada episodio, discutiendo los mejores momentos y personajes que aparecen. Además, cada episodio irá acompañado con contenidos exclusivos de los personajes y escenas de las primeras dos temporadas, incluyendo material detrás de escenas y entrevistas con el elenco.
En el especial de Talking Dead de una hora de duración, Hardwick nos presentará el primer vistazo de la tercera temporada de The Walking Dead, incluyendo una escena de la nueva temporada, nuevas entrevistas con elenco, un tour por el nuevo set de rodaje, y un adelanto de la utilería y el vestuario que será usado en la tercera temporada.

Hardwick en el estudio estará con invitados, incluyendo a los productores ejecutivos de la serie, y algunas celebridades fanáticas.
También podremos obtener información de la participación de la serie durante la Comic-Con, ver como está quedando la cabina de la serie preparada para este evento, actualizaciones del juego social para Facebook, y otras noticias relacionadas a la serie.

Asi que ya saben, en unas pocas semanas tendremos muchas novedades juntas. Recuerden pasar por aquí esos días para ver los nuevos videos que vayan saliendo, y también para encontrar links de descarga.