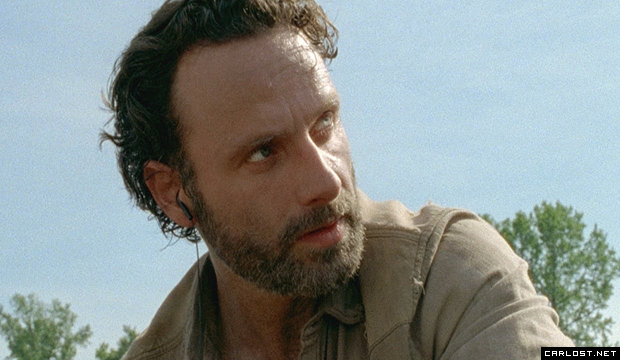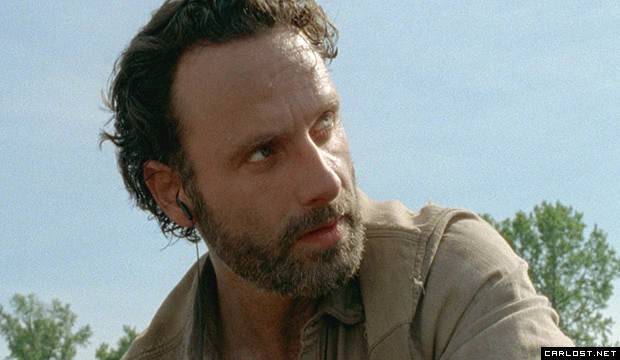 Quedan sólo 3 días para el estreno de la temporada 4 de The Walking Dead, y ya tenemos un nuevo adelanto. Esta vez corresponde a una escena de Rick y el nuevo ambiente que hay en la prisión.

Esta escena se suma al Sneak Peek #1, en el cual veíamos a Michonne y su nuevo caballo.
En esta nueva escena correspondiente al 4x01 "30 Days Without an Accident", vemos a Rick a saliendo del bloque de celdas, al patio de la prisión, el cuál han adornado con varias plantas, y además se puede observar que han construido una especie de comedor techado en pleno patio.
Rick va a un tambor con agua y se moja el rostro, y luego se dirige a la parte del patio en donde tienen plantaciones y un corral en el que se puede ver a un caballo.
Rick se pone a trabajar la tierra, mientras escucha música con audífonos. (Seguramente la gente de Woodbury llevo algo más de tecnología a la prisión).
Alrededor de la prisión los caminantes agolpados en las rejas lo acechan.
Rick continúa removiendo la tierra cuando encuentra algo duro enterrado. Se agacha a ver que es y desentierra un revólver.
La cuarta temporada de
The Walking Dead
se estrena en AMC el Domingo 13 de Octubre de 2013, el Lunes 14 de Octubre en FOX España, y el Martes 15 de Octubre en FOX Latinoamérica.