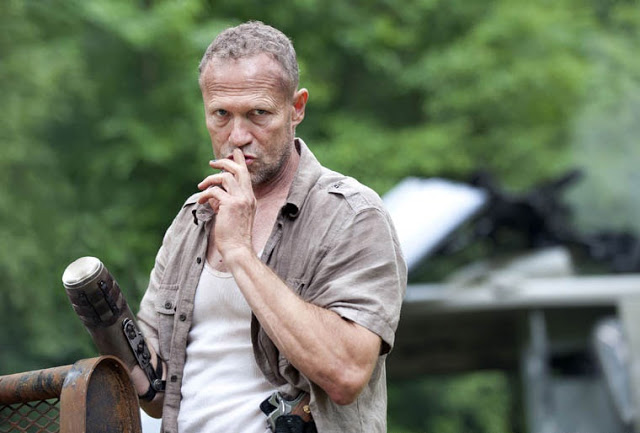 Continuando con las noticias de The Walking Dead, hoy fue revelada la primera foto promocional del retorno de Merle Dixon en la 3ra temporada de The Walking Dead
Contiene SPOILERS.

Aqui lo tienen, el actor Michael Rooker en el papel de Merle Dixon: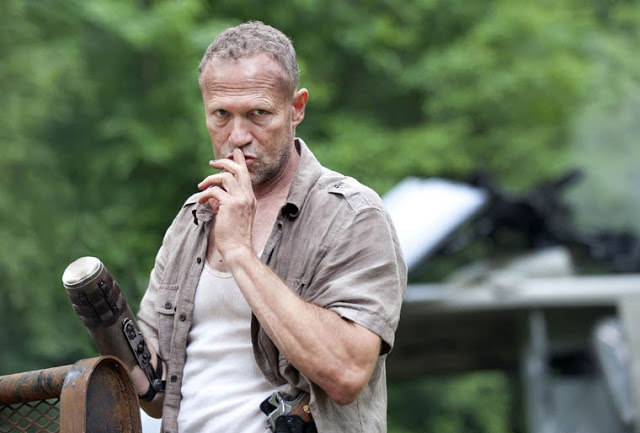 Más detalles luego del botón de SPOILERS:
Ya hemos visto que Merle ha vuelto y que trae una protesis en su mano derecha.
En esta fotografía podemos ver a Merle en la misma camioneta que aparece en la foto promocional del Gobernador, por lo que suponemos que Merle estará de su lado en Woodbury.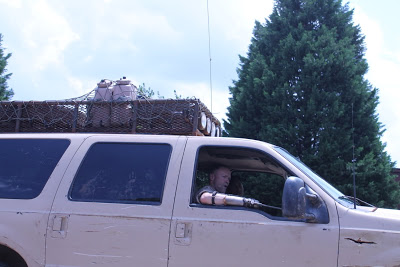 Recordemos que en la primera temporada, Merle Dixon se corta su mano luego de que Rick lo dejara esposado en la azotea de un edificio y que T-Dog perdiera las llaves de las esposas.
En el comic, Rick pierde su mano a manos del gobernador, pero ahora que Merle estaría en el grupo del gobernador, ¿Será él quien le corte la mano a Rick y asi cobre venganza por lo ocurrido en la primera temporada?