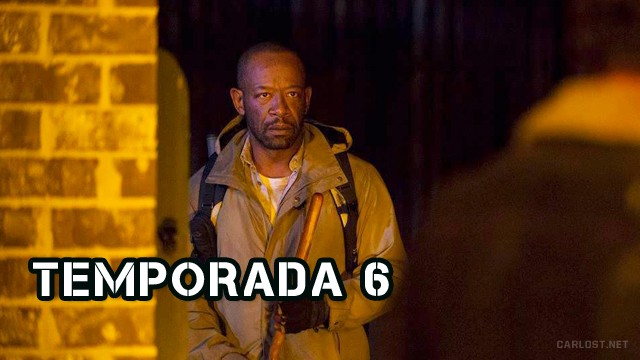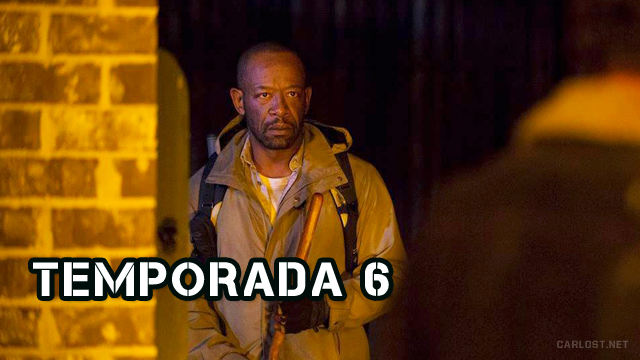 En menos de un mes comienzan las grabaciones de la sexta temporada de The Walking Dead, y ya empezamos a preguntarnos ¿Qué se viene para esta nueva temporada que se estrena en Octubre de 2015? El elenco y los creadores nos responden en un nuevo video de AMC.

Por parte del elenco: Sonequa Martin Green (Sasha), Steven Yeun (Glenn), Norman Reedus (Daryl Dixon), Alanna Masterson (Tara), Alexandra Breckenridge (Jessie), Lauren Cohan (Maggie), Andrew Lincoln (Rick Grimes), Michael Cudlitz (Abraham), y por parte del equipo de producción: Scott Gimple (Productor Ejecutivo), Denise Huth (Co-Productora Ejecutiva), Greg Nicotero (Productor Ejecutivo), Tom Luse (Productor Ejecutivo) y Gale Anne Hurd (Productora Ejecutiva), se refieren a la sexta temporada de la serie.
Alexandría
Denise Huth dice que siempre les gusta cambiar, contar una historia diferente, y modificar a los personajes, poniéndolos en situaciones en las que nunca han estado antes, y quitarles cada vez más lo que tienen.
Ahora que el grupo tiene un lugar seguro donde vivir, ¿Qué serán capaces de hacer para defenderlo?
"Creo que será un caos total" dice Norman Reedus con respecto a la sexta temporada.
Lauren Cohan dice que el final de la quinta temporada, cuando Deanna pierde a Reg, es básicamente la puerta de entrada del grupo a Alexandria, por lo que tal vez ahora el grupo completo une fuerzas para enfrentar lo desconocido.
The Wolves como amenaza
Durante toda la segunda mitad de la quinta temporada se estuvo dando pequeñas pistas acerca de "The Wolves" (Los lobos), y finalmente en el capítulo final de la temporada los conocimos.
Michael Cudlitz (Abraham) cree que esta amenaza se volverá bastante real, y muy agresiva.
¿Que pasará cuando los lobos golpeen la puerta? dice Denise Huth (Co-Productora Ejecutiva)
Morgan vs Rick
Otra arista de esta sexta temporada será ver que trae Morgan al grupo ahora que se ha reunido con ellos en Alexandria.
Andrew Lincoln (Rick Grimes) dice que por lo que más está entusiasmado es por ver la reunión entre Rick y Morgan, dos grandes hombres y amigos, pero también de visiones muy diferentes actualmente.
Ahora Morgan es todo paz y amor, y lo primero que ve al ingresar a Alexandria es a Rick ejecutando a un hombre, por lo que todo esto creará mucho conflicto y confusión.
Andrew Lincoln: "Tengo la sensación de que una tormenta se acerca. Hay gente muy muy mala allí afuera... Y algo seguro en esta serie, es que habrá sangre."
Mientras tanto, Tom Luse (Productor Ejecutivo) adelanta: "Cosas muy malas le sucederán, tanto a gente buena, como a gente mala."
La sexta temporada de
The Walking Dead
se comienza a grabar a fines de Abril/principio de Mayo, y se espera que se estrene en televisión en Octubre de 2015.