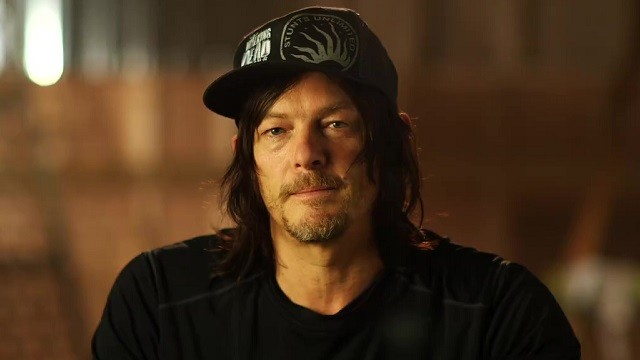 Parte del elenco de The Walking Dead han grabado un video en el que nos cuentan acerca de sus celebraciones favoritas de fin de año, sus tradiciones de Navidad, y por suspuesto nos desean una felices fiestas.

A continuación les dejo el video subtitulado, con la participación de Norman Reedus (Daryl Dixon), Steven Yeun (Glenn), Danai Gurira (Michonne), Christian Serratos (Rosita) y Josh McDermitt (Eugene).

The Walking Dead - Feliz Navidad
Aquí hay algunas de las tradiciones favoritas del elenco:
Steven Yeun disfruta viendo películas de navidad, sin embargo no recuerda mucho de ellas, ya que siempre se queda dormido.
Norman Reedus disfruta de los sonidos y las luces, y le gusta ir a comer pato a su restaurante favorito en Chinatown, Nueva York.
Josh McDermitt come mucho y le gusta beber ponche en las fiestas. Le gusta el álbum con música navideña de John Denver, y disfruta ir a la nieve y cortar un pino.
Danai Gurira ama los adornos navideños. Si bien le encanta esta época del año, ella prefiere el clima más cálido, por lo que si pudiera pasar Navidad con todos los adornos y tradiciones pero en un lugar calurosos como las Íslas Vírgenes, sería genial.
Christian Serratos le gusta mucho comer. Le gusta comer mientras ve televisión, y también beber ponche caliente.
Al final del video también se dan un tiempo para agradecer a todos los fans que incondicionalmente apoyan la serie.
The Walking Dead regresará con su segunda parte de la sexta temporada el Domingo 14 de Febrero de 2016.