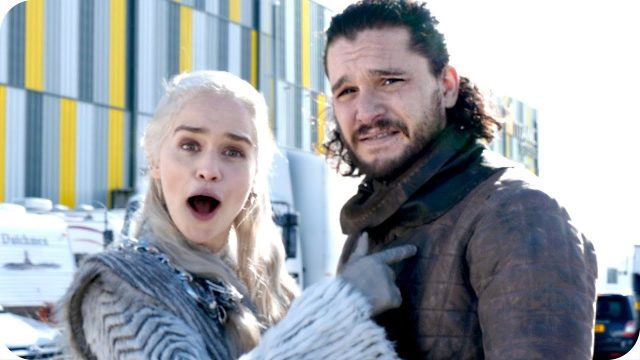 Mientras esperamos ansiosos la octava y última temporada de Game of Thrones, Emilia Clarke, más conocida como Daenerys Targaryen, la khaleesi, la madre de dragones, la rompedora de cadenas, etcétera, etcétera, nos da un divertido tour por el set de rodaje.

El video está con subtítulos en inglés, pero en el reproductor pueden activar la traducción a español.

Podemos ver lo simpática y divertida que es Emilia Clarke, quien nos intenta mostrar el set de rodaje de la temporada final de Game of Thrones, sin embargo se encuentra con algunos obstáculos. 😂
Emilia nos presenta el trono de hierro, e incluso su tráiler, en donde tiene el guión de la última temporada de la serie. En medio del set también se encuentra con Kit Harington (Jon Snow).
¿Y a qué se debe esto?. El divertido vídeo es para promocionar un concurso a beneficio organizado por Omaze, en el que puedes ganar un viaje al set de rodaje de la octava y última temporada de Game of Thrones (Juego de Tronos) y almorzar con Emilia Clarke.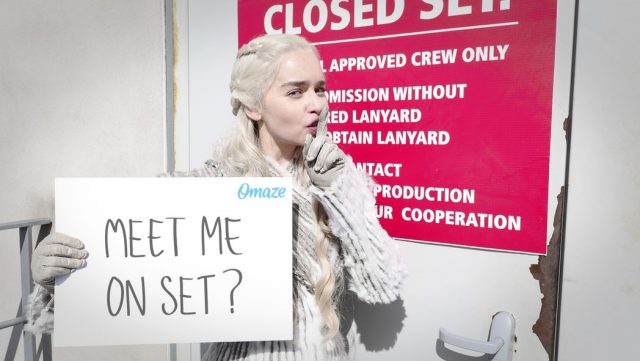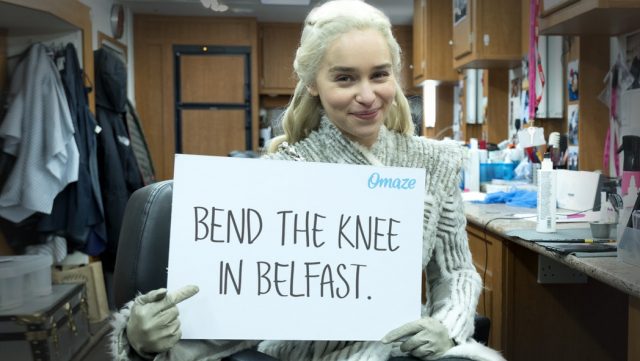 ¿Qué incluye el premio?
- El premio es para el ganador y un invitado.
- El traslado a Irlanda del Norte y alojarse en un hotel 4 estrellas.
- Podrá almorzar con Emilia Clarke, y conocer el set de la Temporada 8 de Game of Thrones en Belfast.
¿Cómo participar?

Para participar pueden ingresar a este link (Hasta el 17 de Mayo 2018) http://bit.ly/Emilia-Clarke-Lunch-YOU, en donde por donaciones desde 10 USD ya entrarán en el sorteo, y a mayor monto donado, más oportunidades de ganar hay.
Todas las donaciones irán a "The Royal College of Nursing Foundation", una fundación que brinda apoyo a las enfermeras.