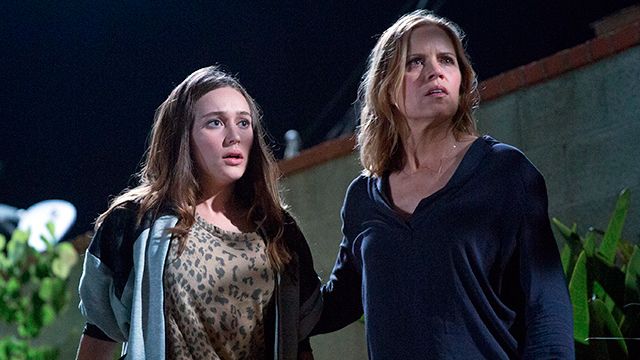 Sinopsis, promos y sneak peeks del próximo capítulo de Fear The Walking Dead 1x03 "The Dog", que se estrena el Domingo 13 de Septiembre en AMC.

* Este Domingo recién pasado no hubo capítulo nuevo debido a que en Estados Unidos el lunes era feriado (Día del Trabajo).
Fear The Walking Dead S01E02 "So Close, Yet So Far" (Tan Cerca. Pero Tan Lejos)
Sinopsis: Después de que escapen un motín, Travis, Liza y Chris buscan refugio con los Salazar; Madison defiende su casa.
Elenco: Cliff Curtis (Travis Manawa), Kim Dickens (Madison Clark), Alycia Debnam-Carey (Alicia Clark), Frank Dillane (Nick Clark), Elizabeth Rodriguez (Liza Ortiz), Lorenzo James Henrie (Christopher Manawa), Rubén Blades (Daniel Salazar), Patricia Reyes Spíndola (Griselda Salazar), Mercedes Mason (Ofelia Salazar), Maestro Harrell (Matt), Colman Domingo (Strand), Lexi Johnson (Gloria) y Lincoln A. Castellanos (Tobias).
Promo AMC Estados Unidos
Promo AMC Latinoamérica, audio en español

Escenas de adelanto: