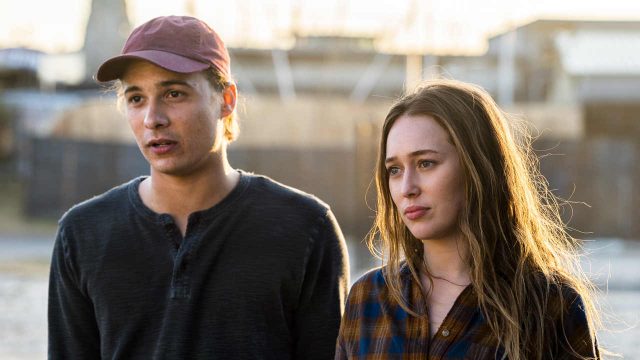 Promo subtitulada en español y fotos promocionales de Fear The Walking Dead 4x06 "Just in case", que se estrena el domingo 20 de Mayo en AMC.

Sinopsis:
Strand (Colman Domingo) lucha con las decisiones de Madison (Kim Dickens). Las cosas toman un giro inesperado en el estadio.
Fear The Walking Dead 4x06 Promo Sub Español

En el próximo episodio de Fear The Walking Dead, el grupo de Madison se dispone a realizar una peligrosa búsqueda de suministros, mientras que en la entrada del estadio Mel continúa esperando. Cuando Madion va saliendo le dice: "Ten cuidado Madison, en mi experiencia las cosas malas nunca las ves venir"
Fotos promocionales de FearTWD 4x06
Fotos por: Richard Foreman, Jr/AMC