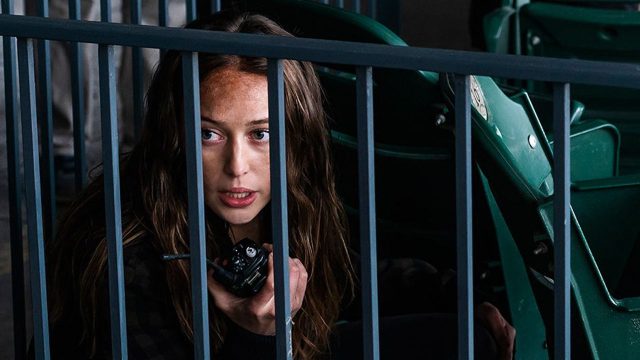 Promo subtitulada en español, sneek peeks y fotos promocionales de Fear The Walking Dead 4x08 "No One's Gone", que se estrena el domingo 10 de Junio en AMC.

Este episodio de Fear The Walking Dead es el final de mitad de temporada (Midseason finale). Luego de esto habrá una pausa en la emisión de la serie, hasta el estreno de la segunda parte de la temporada en unos meses más.
Si tomamos como guía la temporada anterior, la continuación de la temporada (episodio 4x09) debería estrenarse aproximadamente en el mes de Septiembre 2018.
FearTWD 4x08 "No One's Gone"
Sinopsis:
Madison (Kim Dickens) lucha para preservar la vida que ella trabajó tan arduamente para construir; Morgan (Lennie James) intenta hacer lo correcto.
Fear The Walking Dead 4x08 Promo Sub Español
Fear The Walking Dead 4x08 Sneak Peeks Subtitulados
Fotos promocionales de FearTWD 4x08
Fotos por: Richard Foreman, Jr/AMC