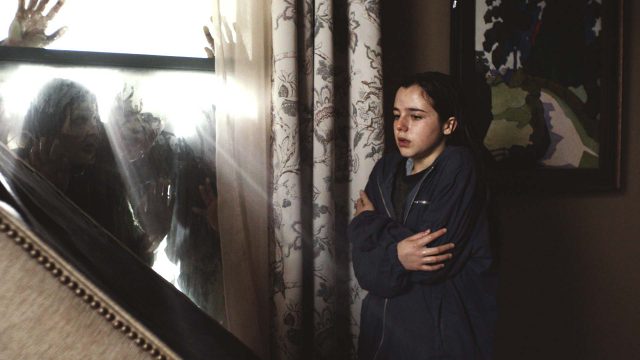 Promo subtitulada en español y sneek peeks de Fear The Walking Dead 4x09, que regresará el domingo 12 de Agosto en AMC Estados Unidos.

En el último episodio de Talking Dead (luego del midseason finale de FearTWD) se anunció que la segunda parte de la cuarta temporada de Fear The Walking Dead constará de 8 episodios, y se estrenará el domingo 12 de Agosto de 2018, a las 9pm (USA) en AMC.
Fear The Walking Dead 4x09 Promo Sub Español
Fear The Walking Dead 4x09 Sneak Peek #1 Subtitulado

Morgan llega a una propiedad y se encuentra con un caminante. Desde una ventana Strand le dispara al caminante, pero no acierta. Morgan lo debe matar, y luego Strand le explica que tienen una brecha en la valla, y se disculpa por su mala puntería.
Strand se encuentra bebiendo, y al parecer está un poco ebrio.
Fear The Walking Dead 4x09 Sneak Peek #2 Subtitulado

En este adelanto vemos a Alicia matando a algunos caminantes, mientras que Morgan intenta conversar con ella, ya que ha estado distante en el último tiempo.
Alicia está recolectando unos papeles con mensajes que ha encontrado en algunos caminantes. Cree que alguien puede necesitar ayuda y se está intentado comunicar.
Morgan le dice que esos mensajes podrían ser de cualquier época, y es imposible saber si quien los escribió se encuentra aún con vida.
Le dice a Alicia que él va a volver al sitio desde el que vino, el cual debería ser Alexandria, sin embargo Alicia no parece estar interesada, al menos en este momento.
Luego del crossover entre FearTWD y The Walking Dead con Morgan, este podría ser un nuevo acercamiento a un futuro nuevo intercambio de personajes.