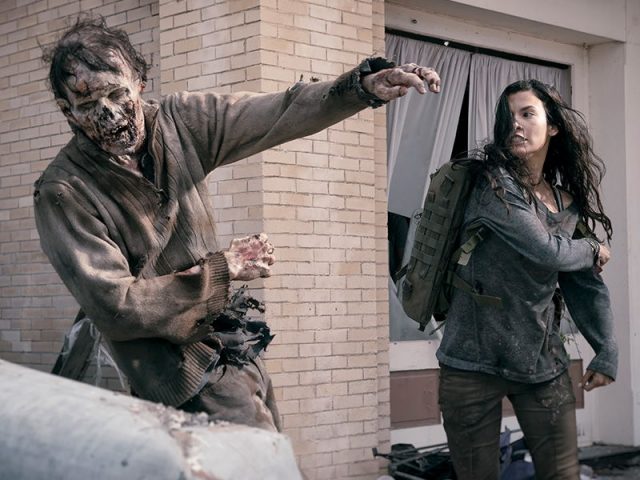 Ya están online la promo subtitulada en español, sneak peeks y fotos promocionales de Fear The Walking Dead 4×13 "Blackjack", que se estrena el domingo 9 de Septiembre en AMC Estados Unidos, y el lunes 10 de Septiembre en AMC Latinoamérica.

FearTWD 4x13 "Blackjack"
Sinopsis:
Victor y John son abandonados. Luciana ayuda a un hombre necesitado, y los esfuerzos del grupo por ayudar a un extraño pone a todos en peligro.
Fear The Walking Dead 4x13 Promo Sub Español
En el episodio anterior conocimos a una nueva villana, y en este episodio el grupo encontrará al caminante al cual ella le rayó el rostro.
Si se preguntaban cómo ha logrado Wendell sobrevivir a los caminantes estando en silla de ruedas, en la promo podemos ver un adelanto de cómo ha transformado su silla en una verdadera arma.
Fear The Walking Dead 4x13 Sneak Peeks Subtitulados
Fotos promocionales de FearTWD 4×13
Fotos por: Ryan Green/AMC