Fear the Walking Dead regresa con su octava y última temporada, estrenado el episodio 8x01 el próximo lunes 15 de mayo a las 23:00 horas (Argentina/Chile) por AMC Latinoamérica.
Con 12 episodios en total, esta temporada se dividirá en dos entregas durante el año, ofreciendo a los fanáticos un emocionante final para la serie.
En el primer episodio de la octava temporada titulado "Remember What They Took From You" (Recuerda lo que te quitaron), luego de trabajar de incógnito en PADRE, Morgan y Madison se encuentran nuevamente en desacuerdo tratando de hacer lo mejor para Mo.
Mientras tanto, el grupo hará un esfuerzo por aceptar sus nuevas vidas bajo la atenta mirada de PADRE. Con una trama tan intrigante y emocionante, los fanáticos pueden esperar una temporada llena de acción y suspense.
El elenco de "Fear the Walking Dead" contará con rostros familiares, incluyendo a Kim Dickens como Madison, Lennie James como Morgan, Zoey Merchant como Mo, Colman Domingo como Victor, Danay García como Luciana, Austin Amelio como Dwight, Karen David como Grace, Christine Evangelista como Sherry, Jenna Elfman como June y Rubén Blades como Daniel.
Fear The Walking Dead - Temporada 8 (Tráiler subtitulado)
Madison regresa y encuentra una razón para volver a liderar. Morgan y Madison se reúnen para rescatar a su hija mientras luchan por reconstruir familias destrozadas por PADRE. ​
​Los niños, separados de sus padres, deben sobrevivir al apocalipsis bajo el gobierno cínico de PADRE. Pero todo el mundo necesita alguien por quien vivir. Para liberar a los sobrevivientes, Madison y Morgan deben perdonar su propio pasado para forjar un futuro esperanzador para todos.
Teaser subtitulado
Imágenes promocionales de Fear The Walking Dead Temporada 8 Episodio 1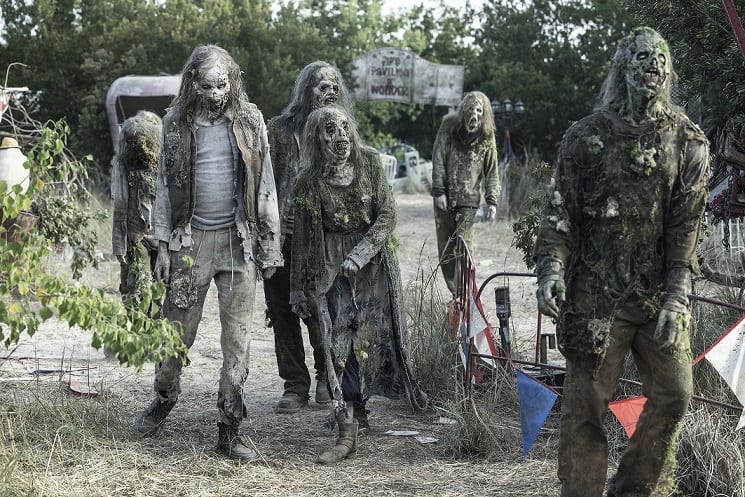 ¿Cuándo se estrena la temporada 8 de Fear The Walking Dead?
La temporada 8 de FearTWD se estrena oficialmente en Estados Unidos el domingo 14 de mayo de 2023, pero los suscriptores de AMC+ podrán ver el episodio a partir del jueves 11 de mayo.
Mientras tantos en Latinoamérica, el estreno oficial por el canal AMC será el día lunes 15 de mayo a las 23:00 hrs (Chile/Argentina).
El canal AMC puede verse en Chile por Direct TV (210/HD 1210 ), Claro TV (13/ 613 HD), GTD (256), Mundo Pacifico (HD 571) y Zapping (54).