Adelantos del segundo episodio de la temporada final de Fear The Walking Dead 8x02 "Blue Jay", que se estrena el jueves 18 de mayo 2023 en AMC+
Sinopsis FearTWD Temporada 8 Capítulo 2
Fear The Walking Dead S08E02 "Blue Jay"
Después de huir de PADRE, la seguridad y la soledad de June se ven amenazadas por un reencuentro no deseado y la búsqueda desesperada de un padre por su hija desaparecida.
Escrito por: Andrew Chambliss & Ian Goldberg
Dirigido por: Heather Capiello
FearTWD: Adelanto del episodio 8x02 y posteriores
En el episodio S08E02 "Blue Jay," al parecer nos centraremos en el personaje de June (Jenna Elfman), mientras nos enteramos qué pasó con ella luego de que las balsas fueran enviadas hace 7 años, y cómo ha logrado estar un paso más adelante que PADRE.
Imágenes promocionales de Fear The Walking Dead Temporada 8 Episodio 2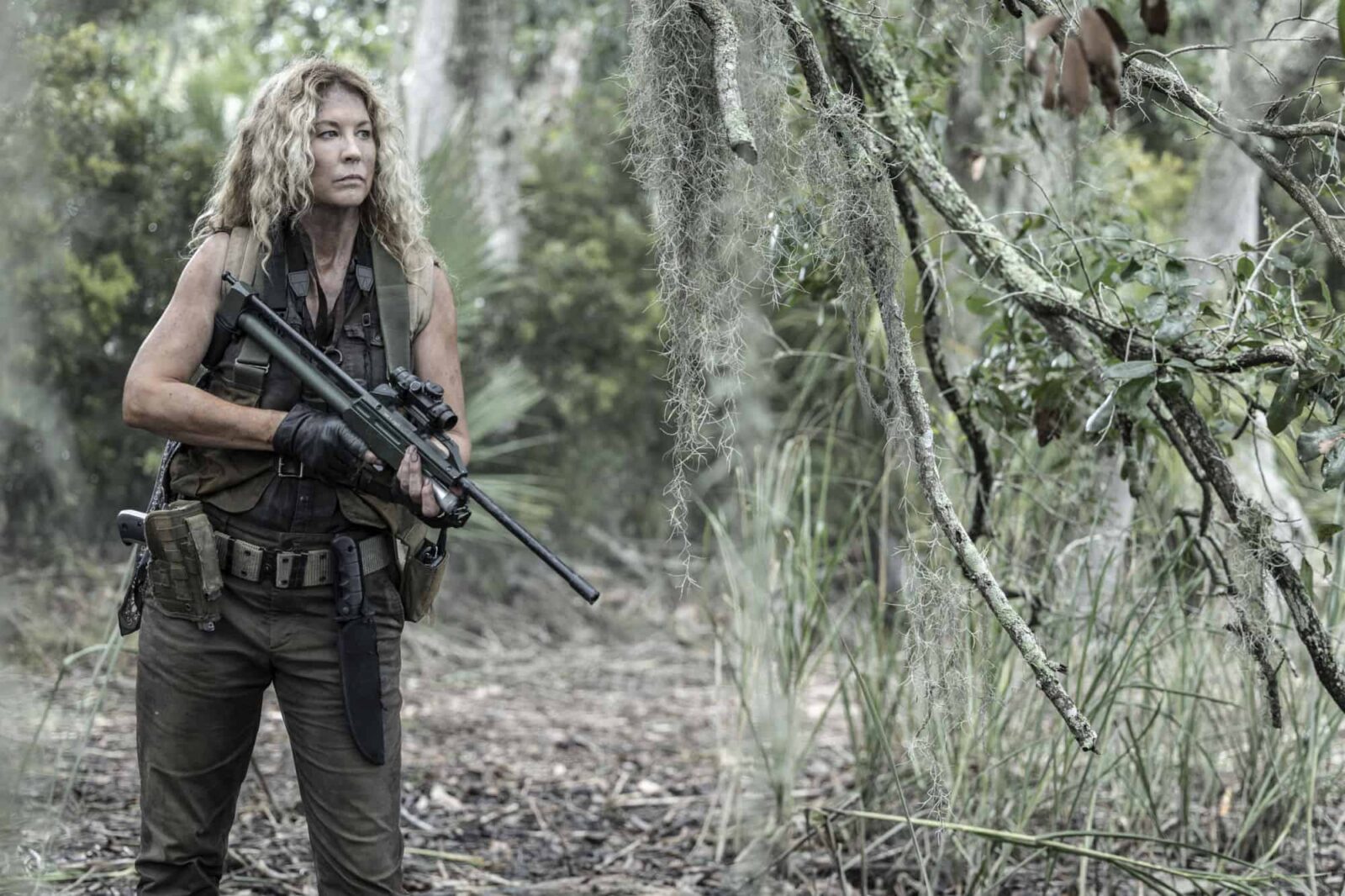 Fotos por Lauren "Lo" Smith/AMC
¿Cuándo se estrena el episodio 8x02 de Fear TWD?
El segundo episodio de la octava temporada de Fear The Walking Dead titulado "Blue Jay" se estrena el jueves 18 de mayo de 2023 para los suscriptores de la plataforma de streaming AMC+ en Estados Unidos.

El estreno en televisión del episodio es el domingo 21 de mayo en AMC Estados Unidos, y el lunes 22 de mayo en AMC Latinoamérica.