Adelantos del quinto episodio de la temporada final de Fear The Walking Dead 8x05 "More Time Than You Know", que se estrena el jueves 8 de junio 2023 en AMC+
Sinopsis FearTWD Temporada 8 Capítulo 5
Fear The Walking Dead S08E05 "More Time Than You Know"
Los héroes luchan contra el reloj y las fuerzas de PADRE.
Escrito por: David Johnson & Calaya Michelle Stallworth
Dirigido por: Heather Cappielo
FearTWD 8x05 (Promo)
Imágenes promocionales de Fear The Walking Dead Temporada 8 Episodio 5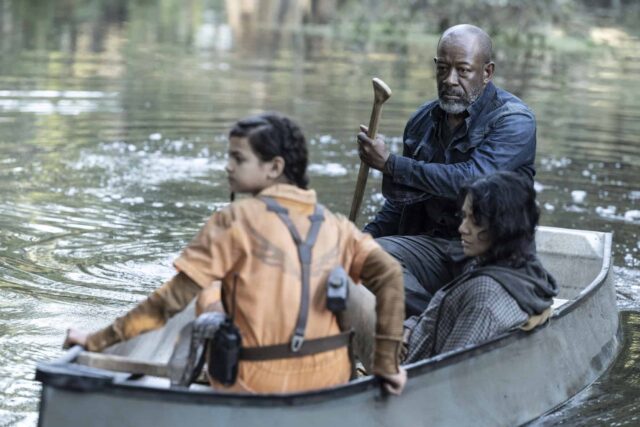 ¿Cuándo se estrena el episodio 8x05 de Fear TWD?
El quinto episodio de la octava temporada de Fear The Walking Dead titulado "More Time Than You Know" (Más tiempo del que sabes) se estrena el jueves 8 de junio de 2023 para los suscriptores de la plataforma de streaming AMC+ en Estados Unidos.

El estreno en televisión del episodio es el domingo 11 de junio en AMC Estados Unidos, y el lunes 12 de junio en AMC Latinoamérica y AMC España.