Adelantos del sexto episodio de la temporada final de Fear The Walking Dead 8x06 "All I See Is Red", (Midseason Finale) que se estrena el jueves 15 de junio 2023 en AMC+
Sinopsis FearTWD Temporada 8 Capítulo 6
Fear The Walking Dead S08E06 "All I See Is Red"
Morgan (Lennie James) lucha contra su pasado mientras él y Madison (Kim Dickens) se apresuran para detener la expansión de PADRE.
Escrito por: Nazrin Choudhury & Justin Boyd
Dirigido por: Michael Satrazemis
FearTWD 8x06 Mid-Season Finale (Promo)
La octava y última temporada de FearTWD consta de 12 episodios, y este en particular corresponde al final de la primera parte, el llamado 'Mid-season Finale' o 'Final de mitad de temporada'.
Luego de esto la serie estará sin estrenar episodios nuevos por un tiempo, y ya más adelante estrenará semanalmente la segunda parte de la temporada. (8x07 al 8x12).
Imágenes promocionales de Fear The Walking Dead Temporada 8 Episodio 6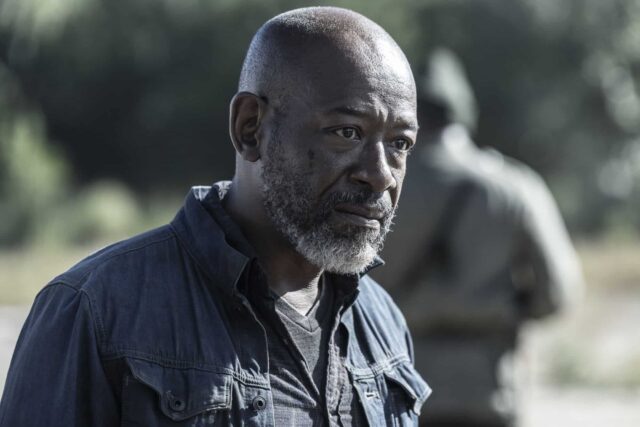 ¿Cuándo se estrena el episodio 8x06 de Fear TWD?
El sexto episodio de la octava temporada de Fear The Walking Dead titulado "All I See Is Red" (Todo lo que veo es rojo) se estrena el jueves 15 de junio de 2023 para los suscriptores de la plataforma de streaming AMC+ en Estados Unidos.

El estreno en televisión del episodio es el domingo 19 de junio en AMC Estados Unidos, y el lunes 20 de junio en AMC Latinoamérica y AMC España.