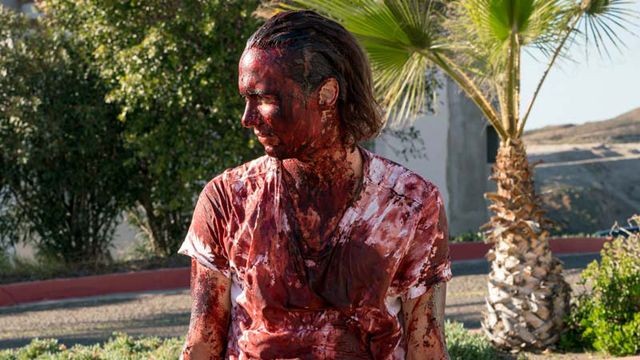 Promos y sneak peeks de Fear The Walking Dead 2x04 "Blood in the Streets", que se estrena el Domingo 1 de Mayo en AMC.

Strand cada vez saca más las garras, al punto de dejar a la deriva a los sobrevivientes del vuelo 462, Jake y Alex (¿Que no se llamaba Charlie?)
Es todo muy raro. Si tanto promocionaron que el sobreviviente de Flight 462 se uniría a la segunda temporada de Fear The Walking Dead, no creo que haya sido solo por el capítulo pasado, me imagino que tendrán algo más de historia... espero.
En el próximo capítulo, unos sobrevivientes piden ayuda y al parecer no vienen para nada con buenas intenciones.
Y Nick por algún motivo termina en cualquier lado. ( - Spoiler - Anda buscando al socio de Strand)
Fear The Walking Dead 2x04 Promo Subtitulada
FTWD 2x04 Sneak Peek #1: Nick