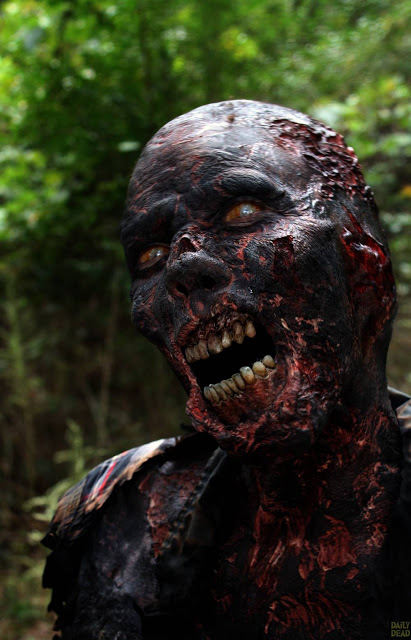 ACTUALIZADO
Ya podemos ver las primeras fotos promocionales del próximo capítulo de The Walking Dead 4×14 «The Grove», que se estrena en AMC el Domingo 16 de Marzo, y el Lunes 17 de Marzo en Canal FOX Latinoamérica y España.

The Walking Dead 4×14 «The Grove»
Sinopsis: Después de establecer un nuevo refugio, el grupo considera que las cosas están volviendo a ser de la forma en que solían ser.
Más adelantos: TWD 4×14: Promos – Sneak Peeks
De acuerdo a la sinopsis del capítulo, y sumado al Sneak Peek podemos ver que el grupo de Carol ha encontrado un lugar donde refugiarse, al parecer similar a la granja de Hershel.
En las fotos promocionales vemos a Tyreese bombeando agua, y a Carol junto a una ventana, en donde al parecer estaría observando a Lizzie mientras juega afuera.
Carol Peletier (Melissa McBride) en The Walking Dead 4×14 «The Grove»

Tyreese (Chad L. Coleman) en The Walking Dead 4×14 «The Grove»

Carol Peletier (Melissa McBride) con una pistola en The Walking Dead 4×14 «The Grove»

Un caminante calcinado en The Walking Dead 4×14 «The Grove»

Tyreese (Chad L. Coleman) en las vías del tren, en The Walking Dead 4×14 «The Grove»

El caminante calcinado en The Walking Dead 4×14 «The Grove»