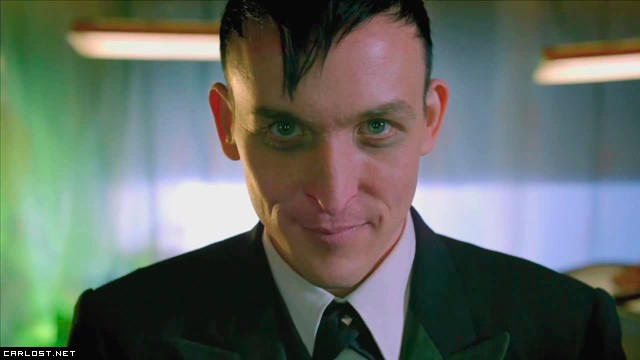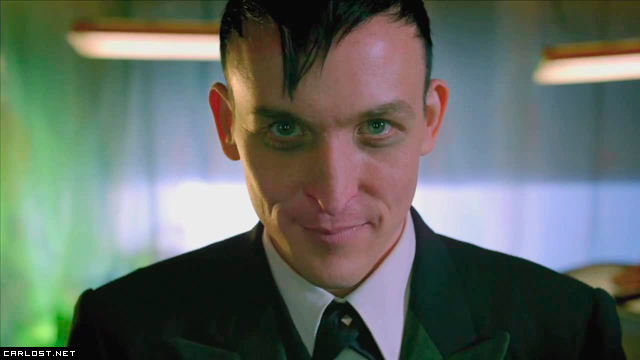 Gotham regresa a las pantallas de FOX Estados Unidos el próximo Lunes 19 de Enero, y ya podemos ver la promo, sinopsis y algunas escenas de adelanto del capítulo 1x12 "What The Little Bird Told Him".

Gotham S01E12 "What The Little Bird Told Him"
Sinopsis: En un intento por recuperar su empreo, Gordon busca capturar a Jack Gruber (actor invitado Christopher Heyerdahl), un desquiciado genio de la electricidad que escapó del Asilo Arkham.
Mientras tanto, Falcone lucha por aferrarse a su imperio luego de que Fish Mooney hace su siguiente jugada.
ELENCO: Ben McKenzie (Detective James Gordon), Donal Logue (Harvey Bullock), Jada Pinkett Smith (Fish Mooney), Sean Pertwee (Alfred), Robin Lord Taylor (Oswald Cobblepot/The Penguin), Erin Richards (Barbara Kean), David Mazouz (Bruce Wayne), Camren Bicondova (Selina Kyle/la futura Catwoman), Zabryna Guevara (Capitana Sarah Essen), Cory Michael Smith (Edward Nygma/el futuro Acertijo), Victoria Cartagena (Renee Montoya), Andrew Stewart Jones (Crispus Allen), John Doman (Carmine Falcone).
ELENCO INVITADO: Morena Baccarin como la Dra. Leslie Thompkins, Drew Powell como Butch Gilzean, David Zayas como Maroni, Christopher Heyerdahl como Jack Gruber, Anthony Carrigan como Victor Zsasz, Kevin McCormick como Danzig, Dash Mihok como Detective Arnold Flass, Peter Scolari como ComisionadoLoeb, Adrian Martinez como Irwin, Caroline Lagerfelt como Sra. Kean, Richard Poe como Sr. Kean, Victor Cruz como Sargento de Guardia.