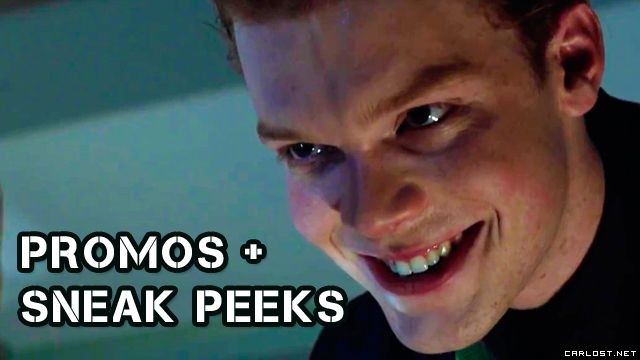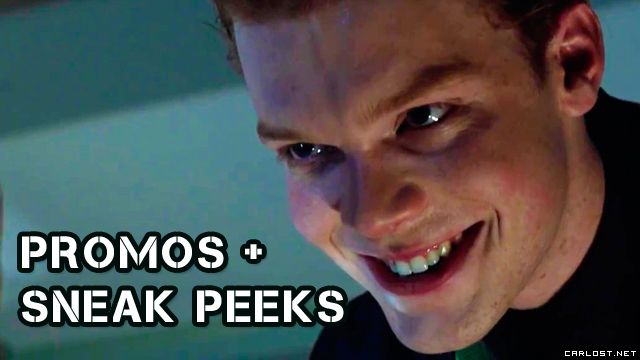 El Lunes 21 de Septiembre regresa Gotham, con el estreno de la segunda temporada que promete estar repleta de villanos.
A continuación promos y sneak peeks del capítulo 2x01 "Rise of the Villains: Damned If You Do... ".

Gotham S02E01 "Rise of the Villains: Damned If You Do..."
Sinopsis: El Pingüino es el rey de Gotham y luego de una reorganización del departamento de policía de Gotham,la moral del Detective James Gordon vacila, mientras busca ayuda del Pungüino.
Mientras tanto, Bruce Wayne continúa explorando los misterios de la oficina de su padre, y los nuevos integrantes de GOTHAM: Theo Galavan (James Frain) y su hermana Tabitha (Jessica Lucas), hacen amigos con algunos improbables aliados, un grupo de peligrosos internos de Arkham.
Elenco: Ben McKenzie como Detective James Gordon, Donal Logue como Harvey Bullock, Michael Chiklis como Detective Nathaniel Barnes, Sean Pertwee como Alfred, Robin Lord Taylor como Oswald Cobblepot/The Penguin, Erin Richards como Barbara Kean, David Mazouz como Bruce Wayne, Camren Bicondova como Selina Kyle/la futura Catwoman, Cory Michael Smith como Edward Nygma/el futuro Riddler, James Frain como Theo Galavan, Jessica Lucas como Tabitha Galavan, Chris Chalk como Lucius Fox, Nicholas D'Agosto como Harvey Dent, Zabryna Guevara como la Captitana Sarah Essen.
Elenco Invitado: Drew Powell como Butch Gilzean, Peter Scolari como Comisionado Loeb, Anthony Carrigan como Victor Zsasz, James Andrew O'Connor como Tommy Bones, David Fierro como Zaardon, Cameron Monaghan como Jerome, Todd Stashwick como Richard Sionis, Will Brill como Arnold Dobkins, Stink Fisher como Aaron Helzinger, Dustin Ybarra como Robert Greenwood, Otto Sanchez como Odgen Barker, Philip Goodwin como Compere.