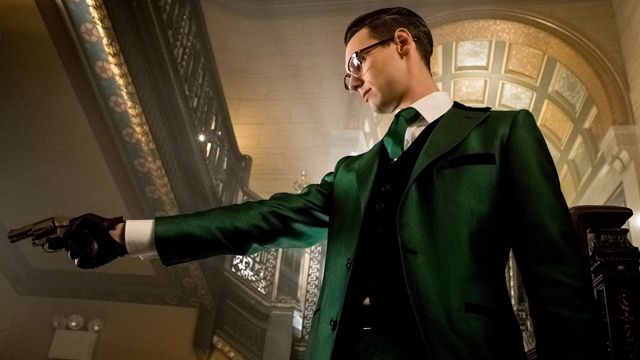 Adelantos de Gotham 3x15 "How the Riddler Got His Name", que se estrena el Lunes 24 de Abril en FOX.

Va faltando poco más de una semana para que Gotham termine su receso, y regrese con nuevos capítulos de esta tercera temporada. Aún quedan 8 capítulos, comenzando por el 3x15 "How the Riddler Got His Name" (Cómo el Acertijo obtuvo su nombre), en el que Nygma (interpretado por Cory Michael Smith) se convence de que no necesita a Oswald (interpretado por Robin Lord Taylor) para triunfar, y comienza a presentarse ante Gotham como "The Riddler".
Pero Nygma, no será el único que evolucionará durante los próximos capítulos, ya que también veremos la transformación de Bruce Wayne (interpretado por David Mazouz), quie comienza su entrenamiento para convertirse en el futuro Caballero Oscuro.