AMC Networks ha anunciado hoy que ha aprobado una nueva serie del universo The Walking Dead , que será protagonizada por Lauren Cohan y Jeffrey Dean Morgan.
"Isle of the Dead" se llamará la nueva serie, en ella veremos a Maggie y Negan viajar a una post-apocalíptica isla de Manhattan, hace mucho tiempo aislada del continente.
La ciudad en ruinas está llena de muertos y habitantes que han hecho de la ciudad de Nueva York su propio mundo lleno de anarquía, peligro, belleza, y terror.

El estreno de la serie está previsto para 2023 en AMC y AMC+, y la primera temporada constará de seis episodios.
Póster de la nueva serie Isle of the Dead (2023)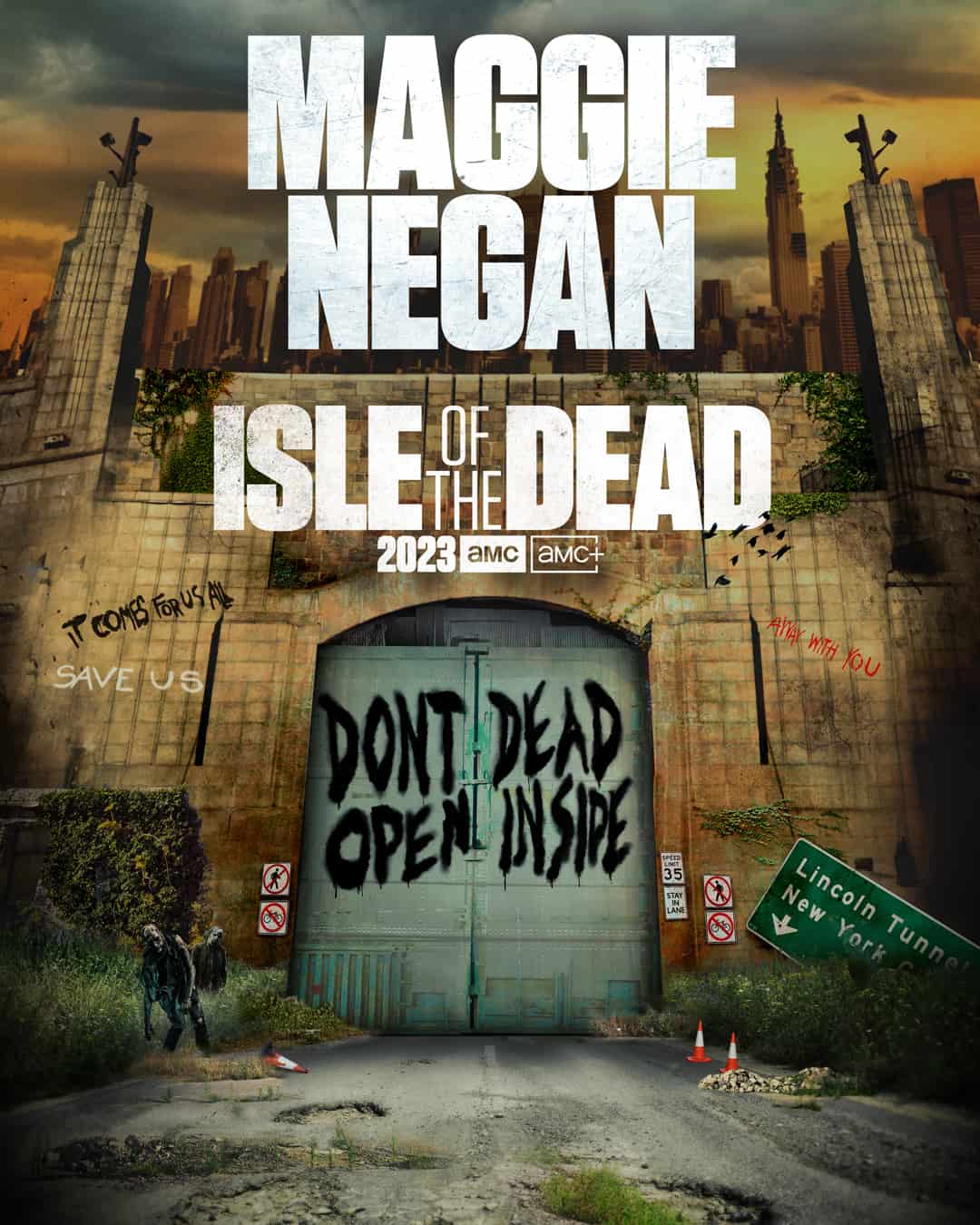 Eli Jorné, quién ha sido guionista y coproductor ejecutivo de The Walking Dead durante varias temporadas y tiene un acuerdo general con AMC Studios, será el showrunner y productor ejecutivo de la serie, supervisada por Scott M. Gimple, jefe oficial de contenido del Universo The Walking Dead. Lauren Cohan y Jeffrey Dean Morgan también serán productores ejecutivos.
"Estoy encantada de asociarme con Dan McDermott y el equipo de AMC en el próximo capítulo del universo de The Walking Dead. Maggie está muy cerca de mi corazón y estoy emocionada de continuar su viaje con el telón de fondo icónico de la ciudad de Nueva York, junto con mi amigo y colaborador, Jeffrey Dean Morgan. Eli Jorné ha creado algo increíblemente especial y no puedo esperar a que los fanáticos vean lo que tenemos reservado para Maggie y Negan".

Lauren Cohan (Maggie en The Walking Dead)
"Estoy encantado de que el viaje de Negan y Maggie continúe. Ha sido un gran viaje ponerme en los zapatos de Negan, estoy más que emocionado de continuar su viaje en la ciudad de Nueva York con Lauren. Los caminantes en un entorno urbano siempre han sido una imagen genial, pero ¿la Quinta Avenida, el Empire State Building, la Estatua de la Libertad? La ciudad más grande del mundo?? El telón de fondo es asombroso, pero es la historia que Eli Jorné inventó lo que es aún mejor. Abróchense el cinturón amigos, Isle of the Dead va a reinventar el Universo TWD. Muchas gracias a Dan McDermott, Scott Gimple y AMC por tenernos de regreso por más… simplemente no podemos esperar".

Jeffrey Dean Morgan (Negan en The Walking Dead)