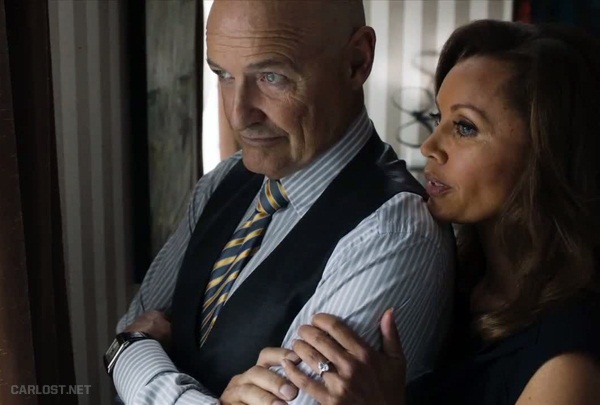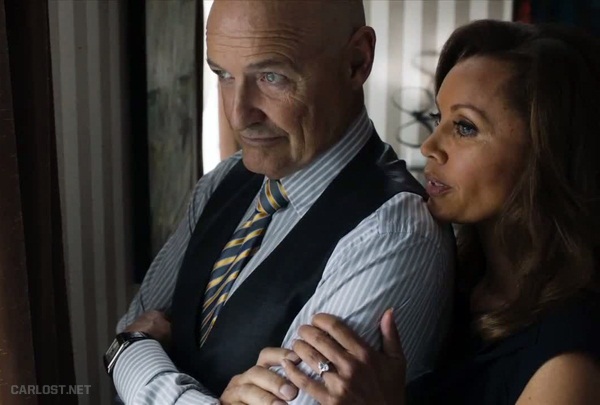 Ya podemos ver el primer trailer de la nueva serie de ABC "666 Park Avenue", el regreso de Terry O'Quinn con un rol protagónico, y al parecer bastante misterioso. ¿Un Flocke 2.0?
A continuación todos los detalles de la serie:
Sinopsis:
En la siniestra dirección 666 Park Avenue, cualquier cosa que desees puede ser tuya. Todos tienen deseos y ambiciones. Para los residentes de The Drake, todo esto se cumple por cortesía del misterioso dueño del edificio Gavin Doran (Terry O'Quinn), pero todo pacto con el diablo tiene su precio.
Cuando a Jane Van Veen (Rachael Taylor) y Henry Martin (Dave Annable), una joven e idealista pareja de la región central del país, se les da la oportunidad de administrar el histórico edificio, no sólo son víctimas de las maquinaciones de Doran y su misteriosa mujer, Olivia (Vanessa Williams), sino que también comienzan a experimentar las oscuras y sobrenaturales fuerzas que aprisionan y ponen en peligro las vidas de los residentes del edificio.
Sexy, seductora y atractiva, The Drake mantiene una oscura influencia en todos sus residentes, tentándolos a través de sus ambiciones y deseos, en este nuevo y escalofriante drama, donde se librará una épica lucha entre el bien y el mal.
Elenco:
Rachael Taylor (Charlie's Angels, Grey's Anatomy, Transformers) como Jane Van Veen.
Dave Annable (Brothers & Sisters, Reunion) como Henry Martin.
Robert Buckley (One Tree Hill, Lipstick Jungle) como Brian Leonard.
Mercedes Masöhn (The Finder, Chuck, Three Rivers) como Louise Leonard.
Helena Mattsson (Iron Man 2, Nikita, Desperate Housewives) como Alexis Blume.
Samantha Logan como Nona Clark.
Vanessa Williams (Desperate Housewives, Ugly Betty, Shaft, Soul Food) como Olivia Doran.
Terry O'Quinn (Lost, Millennium, Hawaii Five-0, Alias, The West Wing, Jag) como Gavin Doran.
Estreno:
Septiembre 2012, los Domingos a las 9pm en ABC.
Trailer:
Más info:
Basado en la serie de libros de Gabriella Pierce, 666 Park Avenue está escrita por David Wilcox (Fringe, Life on Mars), quien es también el productor ejecutivo junto con Matthew Miller (Chuck, Human Target), Leslie Morgenstein (Gossip Girl, The Vampire Diaries, Pretty Little Liars, The Lying Game, The Secret Circle, The Sisterhood of the Traveling Pants), Gina Girolamo (The Secret Circle, The Lying Game) y Alex Graves (Fringe, The West Wing).
El Piloto de "666 Park Avenue" fue dirigido por Alex Graves.
666 Park Avenue es una realización de Bonanza Productions Inc. en asociación con Alloy Entertainment (Gossip Girl, The Vampire Diaries, Pretty Little Liars) y Warner Bros. Television.