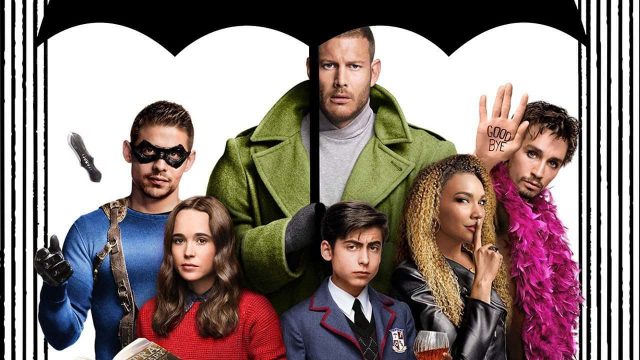 Review sin spoilers de la serie The Umbrella Academy (Netflix) y algunos detalles del primer episodio 1x01 "We Only See Each Other at Weddings and Funerals".
No se tenía certeza cómo iba a resultar esta nueva serie de Netflix, y actualmente es una de las más vistas en la plataforma de streaming.
El origen de la serie
The Umbrella Academy es un cómic de superhéroes, compuesto por tres series limitadas, y que fue escrito por Gerard Way, a quien probablemente conocerás en su otra faceta de cantante, ya que fue el vocalista de My Chemical Romance.
Las ilustraciones del cómic estuvieron a cargo del brasileño Gabriel Bá.

En un comienzo hubo negociaciones para hacer una película, sin embargo en julio de 2017, Gerard Way confirmó que Universal Cable Productions en conjunto con Netflix serían los encargados de producir una serie de televisión.
¿De qué trata la serie?
El 1 de octubre de 1989, al medio día, cuarenta y tres mujeres en el mundo dieron a luz, pero esa coincidencia no es lo más inusual, sino el hecho de que al comenzar el día, ninguna de esas mujeres estaba embarazada.

Sir Reginald Hargreeves, un multimillonario excéntrico y aventurero decidió encontrar y adoptar a la mayor cantidad de esos niños nacidos. Consiguió a siete de ellos, y los llevó a vivir con él, y para apoyarlo en la crianza, desarrolló una madre robot y un mayordomo chimpancé que puede hablar.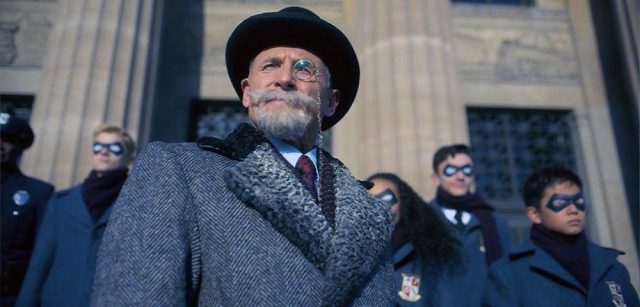 Los niños resultan tener poderes sobrenaturales, y este hombre funda la "Umbrella Academy", para entrenarlos.
Años más tarde, este hombre fallece, y los 'hermanos' se reencuentran.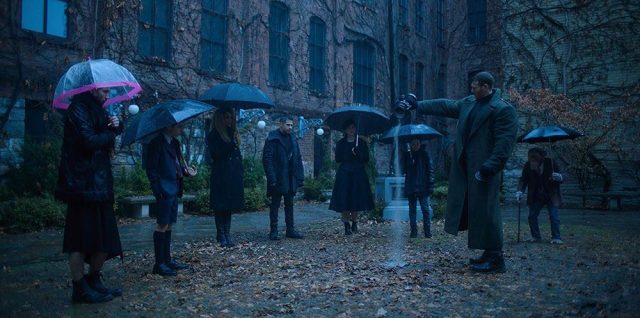 Uno de los niños tiene el poder de teletransportarse, pero quiere llegar más allá y logra viajar al futuro, pero lo que encuentra es devastador: el mundo está destruído.

Cuando finalmente logra regresar al presente, le cuenta a su hermana lo que presenció, y le dice que sabe la fecha exacta en que sucederá el fin del mundo: en 8 días más.
The Umbrella Academy - Tráiler Sub Español
Los personajes principales
Número 1: Luther (interpretado por Tom Hopper)
Número 2: Diego (interpretado por David Castañeda)
Número 3: Allison (interpretado por Emmy Raver-Lampman)
Número 4: Klaus (interpretado por Robert Sheehan)
Número 5: interpretado por Aidan Gallagher
Número 7: Vanya (interpretado por Ellen Page)
The Umbrella Academy es una serie bastante maratoneable ya que su primera temporada tiene solamente 10 episodios, con una duración de unos 55 minutos en promedio.
La primera temporada de The Umbrella Academy está disponible en Netflix, y una segunda temporada ya está confirmada, pero sin fecha de estreno aún.