Adelantos subtitulados, fotos y sinopsis de The 100 7x16 "The Last War", el capítulo final de la serie, que se estrena el miércoles 30 de septiembre en The CW Estados Unidos.
Sinopsis de The 100 Temporada 7 Capítulo 16
SERIES FINALE – Después de todas las luchas y pérdidas, Clarke (Eliza Taylor) y sus amigos han llegado a la batalla final. Pero, ¿es la humanidad digna de algo más grande?

Protagonizan también: Lindsey Morgan, Bob Morley, Marie Avgeropoulos, Richard Harmon, Shannon Kook, JR Bourne, Shelby Flannery y Chuku Modu.

Este episodio fue escrito y dirigido por Jason Rothenberg.
The 100 7x16 Promo Subtitulada
"Somos egoístas y violentos, pero sobrevivimos." dice Raven en la promo del capítulo final de la serie
The 100 7x16 Trailer Subtitulado
The CW ha publicado además de la promo, un nuevo tráiler con escenas extendidas para promocionar el final de la serie y hay muchas cosas que comentar. A continuación les dejo algunas capturas.
En el adelanto vemos que Raven encuentra equipamiento para ayudar a Emori, pero por la expresión de Murphy, no es claro si ella logra sobrevivir o no.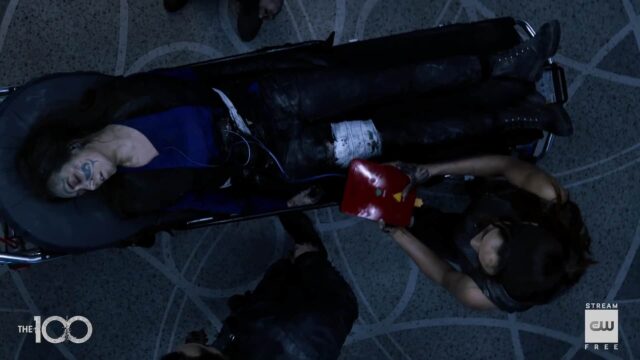 Raven regresa a donde se encuentra Indra, pero esta vez con refuerzos, ya que trae consigo a los prisioneros que se encontraban en Sanctum.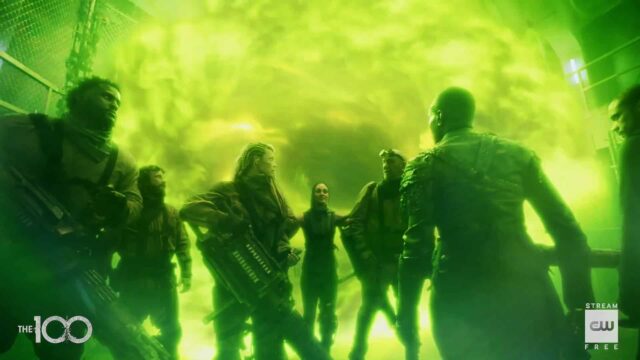 En la promo vemos varias escenas de la batalla final en Bardo, y en una de las escenas vemos a Octavia corriendo delante de Levitt y Echo.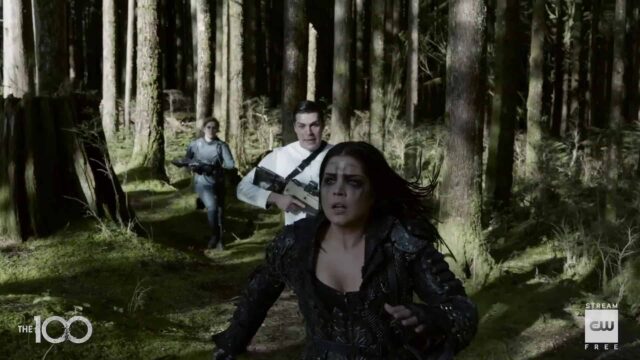 Sin embargo, en otra escena vemos a Levitt en el suelo, herido en su pecho, mientras Octavia corre desesperada a verlo.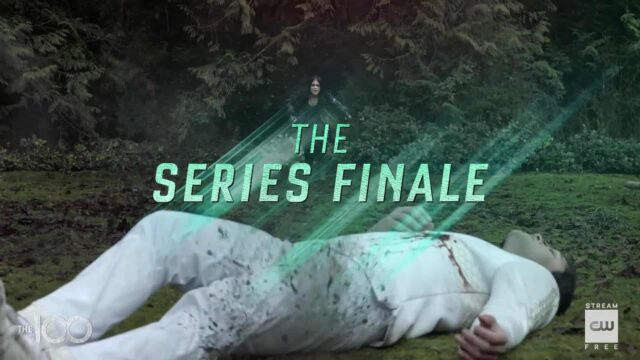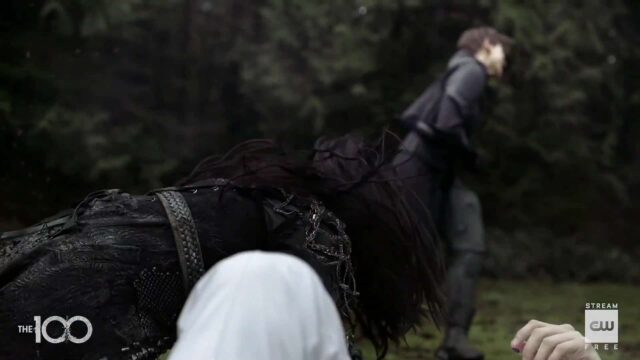 Una de las últimas escenas del tráiler es Clarke junto a Madi, quien ha perdido toda capacidad motora tal como vimos en el episodio 7x15.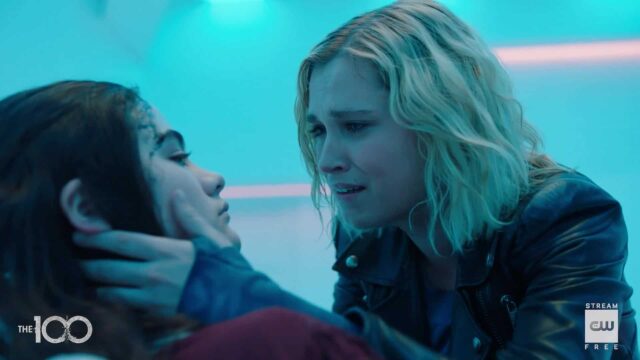 Esta vez vemos una escena diferente, en la que Clarke sostiene a Madi en el suelo. y se despide por última vez.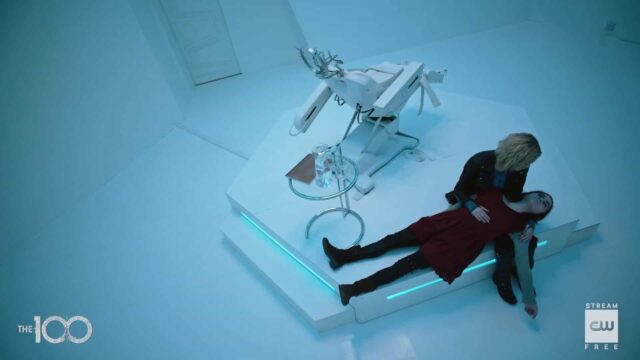 Sneak Peek #1 (Subtitulado)
Sneak Peek #2 (Subtitulado)
Inside The Episode (Subtitulado)
Fotos promocionales del final de la serie