Eliza Taylor y Bob Morley, los protagonistas de la serie The 100 (Los 100) que interpretan a Clarke Griffin y Bellamy Blake, han sorprendido a todos anunciando en sus redes sociales que se han casado.
Este fin de semana, ambos reconocieron que se han convertido en marido y mujer, ante la sorpresa de todos, ya que nunca antes se habían mostrado como pareja públicamente.

Sólo los habíamos visto juntos en la serie The 100, en donde sus personajes Bellamy Blake y Clarke Griffin (pareja conocida como Bellarke) habían tenido algunos acercamientos.
Así anunciaron la noticia este sábado:
Recientemente me casé con mi mejor amigo y alma gemela @WildpipM
Estamos muy contentos y les pedimos que mantengan sus comentarios con amabilidad y respeten nuestra privacidad en este momento.

Eliza Taylor en su cuenta de Twitter
Me llena el corazón poder llamar a @MisElizaJane mi mujer. Es algo que los dos esperábamos con mucho entusiasmo y estamos más que felices.
Por favor, recuerden ser respetuosos y amables con nosotros.

Bob Morley en su cuenta de Twitter
Así fue la boda secreta de Eliza Taylor y Bob Morley
Por lo que se ha sabido, ambos se casaron a principio del mes de Mayo en Hawai, en una ceremonia muy privada, en donde como pueden observar en la siguiente imagen, sólo estaban presentes Eliza, Bob, quien ofició la boda, y el fotógrafo.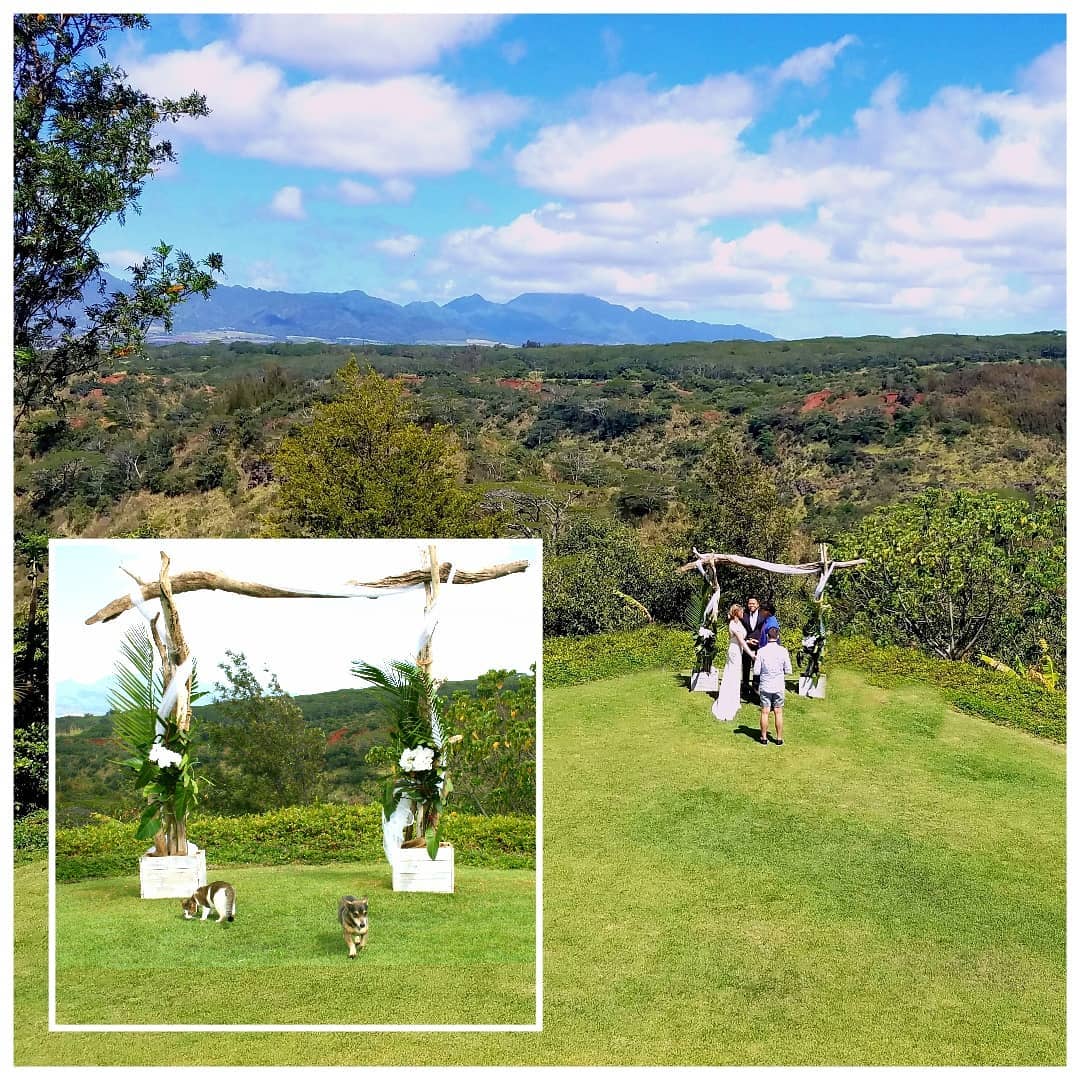 Reacciones 😮
Jason Rothenberg, El productor ejecutivo de The 100 los felicitó en Twitter:
Quiero mandar mi más profunda felicitación a @MisElizaJane y @WildpipM! Espero que tengan una vida llena de felicidad y amor.

Jason Rothenberg
Marie Avgeropoulos, quien en The 100 interpreta a Octavia Blake, la hermana de Bellamy celebró la noticia y bromeó con que ahora Eliza es su cuñada.
¡Felicidades tortolitos! Estoy tan emocionada por ustedes dos. Espera, ¿eso hace que Eliza sea mi cuñada? Doble yayyyy!

Marie Avgeropoulos
Henry Ian Cusick (Marcus Kane en Los 100) , les envió mucho amor a ambos:
Felicitaciones y amor amor amor para ti y @MisElizaJane

Henry ian Cusick
Richard Harmon, quien interpreta a Murphy en The 100, les dedico estas palabras:
Los conozco desde hace bastante y planeo seguir haciéndolo por mucho tiempo más. Amigos míos, estoy muy feliz por vuestra felicidad. Los quiero a los dos.

Richard Harmon