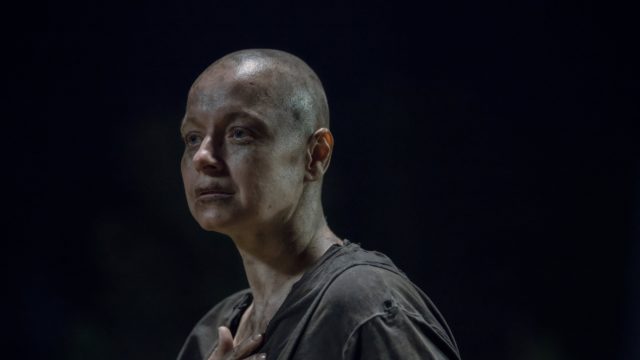 Promos con subtítulos en español del regreso de The Walking Dead 10x09, que continúa con la segunda parte de su temporada 10 el domingo 23 de febrero de 2020 en AMC.
Promo de TWD 10x09 al 10x16 (Subtítulos en Español)
Esta promo incluye escenas de toda la segunda mitad de la temporada, y comienza con Gamma, la integrante de los Susurradores que hablaba con Aaron llegando a Alexandria en medio de la desconfianza de todos.

Gamma les dice que el grupo que enviaron a investigar se encuentra en problemas luego de haber caído en una cueva donde Alpha mantiene a su horda de caminantes.
TWD 10x09 Sneak Peek #1 (Talking Dead)
La segunda mitad de la temporada 10 de The Walking Dead tendrá 8 episodios (10x09 al 10x16), y se estrenará a partir del 23 de febrero en AMC.