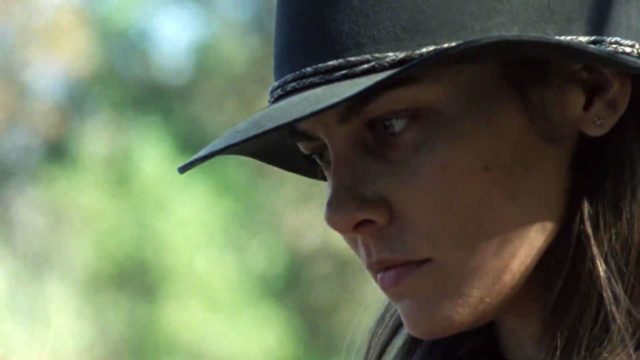 Promo, sneak peeks, fotos promocionales y sinopsis de The Walking Dead 10x16 "A Certain Doom", que se estrenará el 4 de octubre de 2020 en AMC y FOX Premium Series.
Sinopsis TWD Temporada 10 Capítulo 16 "A Certain Doom"
TWD S10E16: Beta lidera la batalla final en la Guerra de los Susurradores.
Como habrán leído, el final de la temporada 10 no se pudo estrenar hace un tiempo ya que debido al coronavirus no se pudo finalizar el proceso de post-producción, y se tuvo que postergar su estreno para más adelante.
Durante el panel de The Walking Dead en la Comic-Con de San Diego 2020, realizada de forma online y titulada 'Comic-Con @ Home' se confirmó la fecha de estreno del final de temporada para el día domingo 4 de octubre 2020.
The Walking Dead 10x16 Promo
En la promo podemos ver que el hopsital ha sido rodeado por la horda de caminantes que acompañan a Beta y los Susurradores.
El padre Gabriel parece ser el que está liderando en este momento de tensión. 'El plan sigue igual, cuatro grupos, de dos cada uno' dice.
También podemos ver que Daryl ya ha regresado con Judith del bosque, y se encuentra en el hospital con el resto del grupo atento al plan.
El plan por lo que se puede ver es usar la técnica de cubrirse de sangre e interiores de caminantes, para poder atravesar la horda.
The Walking Dead S10E16: Primeros Minutos
Adelanto extendido exhibido durante el panel de The Walking Dead en la Comic-Con de San Diego (24 de julio, 2020)
En los primeros minutos del episodio podemos ver el momento en que Daryl, Judith, Carol y Kelly regresan al hospital, justo antes de terminar rodeados por la horda de Beta.
Vemos que Virgil aparece en la entrada de Oceanside, mientras que Aaron y Alden, hasta el momento han logrado escapar de los Susurradores que los habían rodeado.
A continuación vemos a Maggie (Lauren Cohan) , leyendo una carta, en la que le dicen que tiene que regresar. Que Jesús ha muerto, al igual que Tara, Enid y 'mi hijo' (Así que la carta la debe haber escrito Carol).
Le cuenta que fueron asesinados por un grupo llamado los Susurradores, que usan máscaras de caminantes.
Imágenes promocionales de The Walking Dead Temporada 10 Episodio 16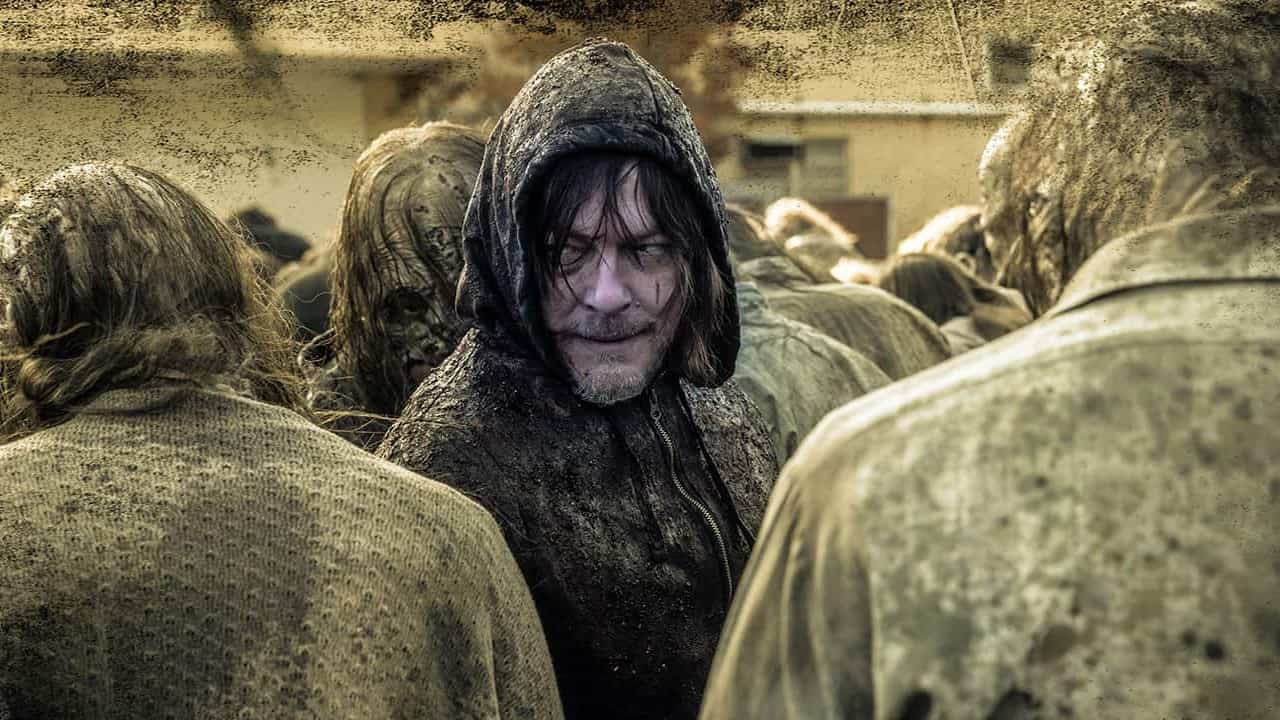 The Walking Dead 10.16 "A Certain Doom" se estrenará el domingo 4 de octubre de 2020 en AMC y FOX Premium Series.