Adelantos subtitulados en español, fotos y sinopsis de The Walking Dead 11x09 "No Other Way", que se estrena el domingo 20 de febrero de 2022 en AMC, y una semana antes, el 13 de febrero en AMC+.
Promo de TWD 11x09 y posteriores (Subtítulos en Español)
La segunda parte de esta Temporada 11 tendrá 8 nuevos episodios (11x09 al 11x16). Sin embargo, recordemos que la temporada no acabará allí, ya que habrá una tercera entrega, con ocho episodios más, del 11x17 al 11x24 (series finale).
The Walking Dead 11.09 Sneak Peek #1 (Subtitulado)
En esta primera escena de adelanto vemos al padre Gabriel con un cuchillo en su mano encontrarse con otro sacerdote miembro de la comunidad pero que tiene una pistola apuntándolo.
Allí el sacerdote le confiesa que siempre supo que Gabriel estaba escondido observándolo el día anterior cuando visitaba una tumba, que 'el Señor se lo dijo'.
Si recordamos, en ese momento Gabriel podría haber matado al sacerdote, pero se arrepintió. El sacerdote le dice que 'Dios detendrá su mano', tal como lo lo hizo previamente.
Gabriel lo encara, ya que no puede comprender que diga ser un sacerdote que escuha la palabra de Dios, sin embargo apoya a este grupo que son unos monstruos, que exterminan comunidades enteras sin mayor provocación, que masacran niños.
The Walking Dead 11x09 Sneak Peek #2 (Talking Dead)
Al final del episodio 11x08 vimos a Judith y Gracie luego de que habían bajado al sótano, pero este se estaba inundando debido a la tormenta.
Cuando trataron de salir se encontraron con que los caminantes habían ingresado a la casa, por lo que no pudieron escapar y tuvieron que encerrarse en el sótano, sin embargo los caminantes lograron bajar.
En la escena de adelanto vemos a Gracie junto a Judith esperando a los caminantes que bajan por las escaleras, mientras que el sótano cada vez se inunda más de lluvia. Al parecer la única escapatoria es llegar hasta una de las ventanas, pero primero deberán matar a los caminantes que las atacan.
Tráiler subtitulado The Walking Dead Temporada 11B
Imágenes promocionales de The Walking Dead Temporada 11 Episodio 9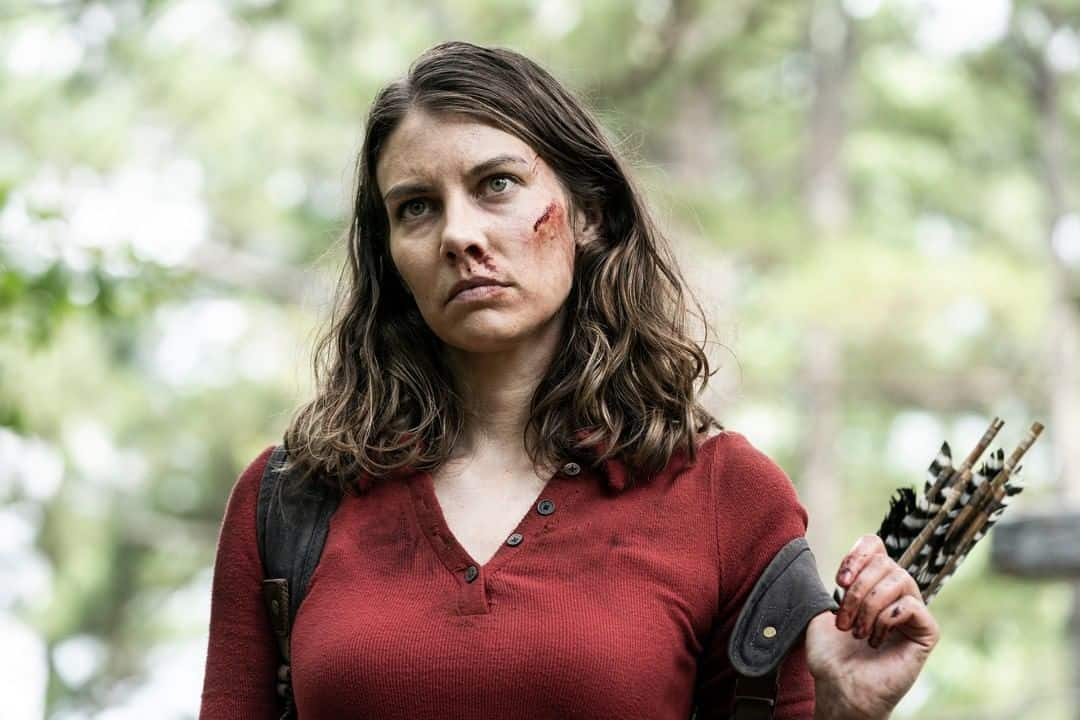 The Walking Dead S11E09 "No Other Way", se estrena el 13 de febrero de 2022 en el servicio de streaming AMC+ (en Estados Unidos), y en televisión el domingo 20 de febrero en AMC Estados Unidos, y el lunes 21 de febrero en FOX España.
En Latinoamérica el estreno es en el servicio de streaming Star+, el día domingo 20 de febrero en la noche.